Askew London Charm Bracelet Gold Plated Vintage Glass Crystal Signed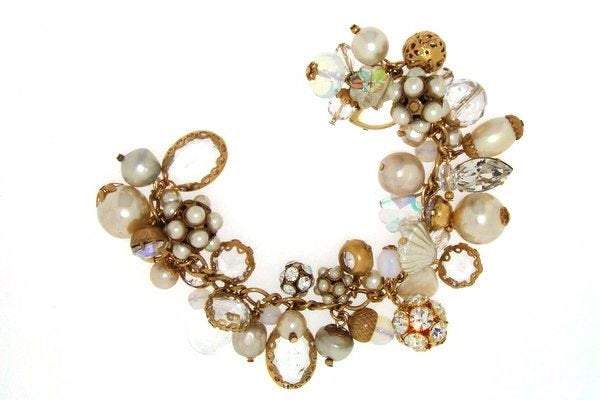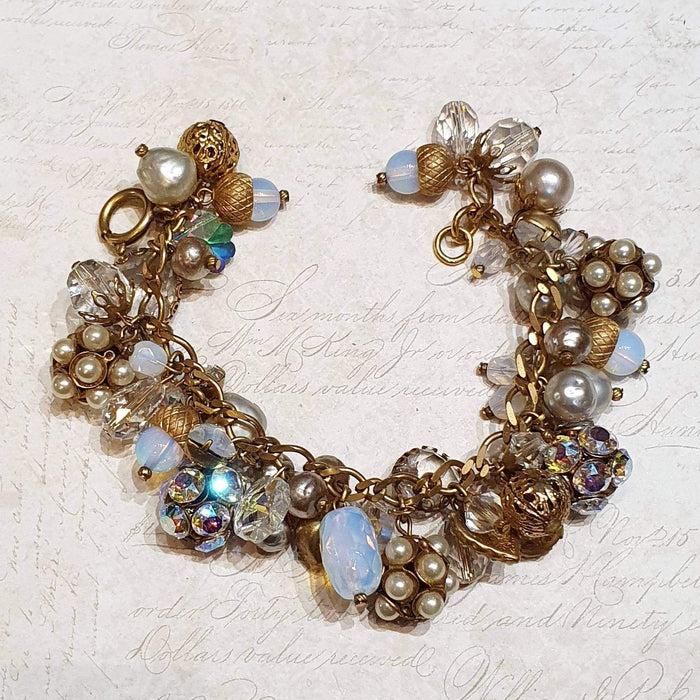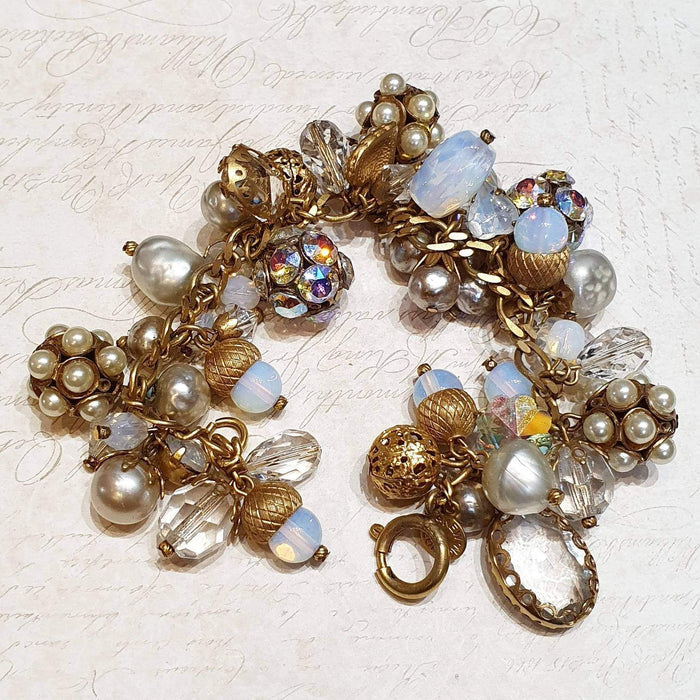 A new gold plated charm bracelet with clear and iridescent vintage glass, vintage glass peal, acorn and seashell and gold plated charms by Askew London.
It measures: 7 inches long. 1.5 inch deep. Our shop is in London, Portobello Road. International shipping takes 5-7 days.
Reduced from £170