Baby Bee Honeycomb Ring by Bill Skinner Gold plated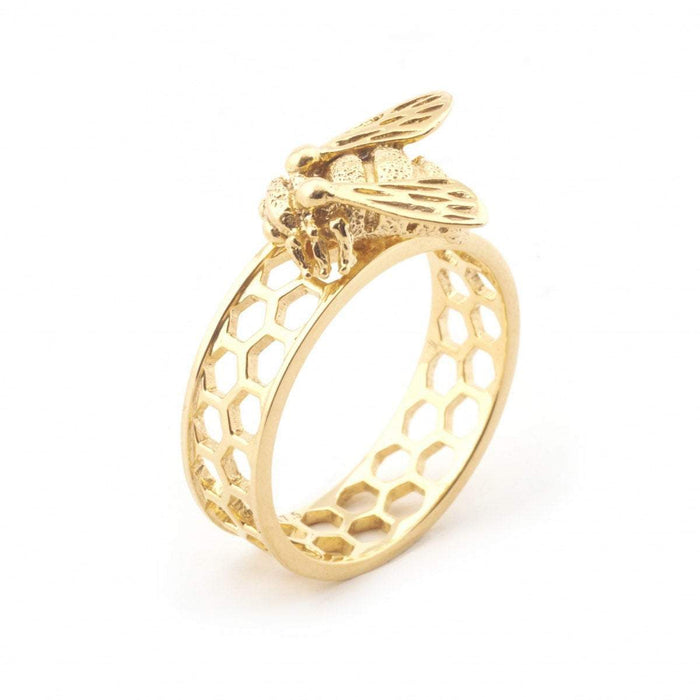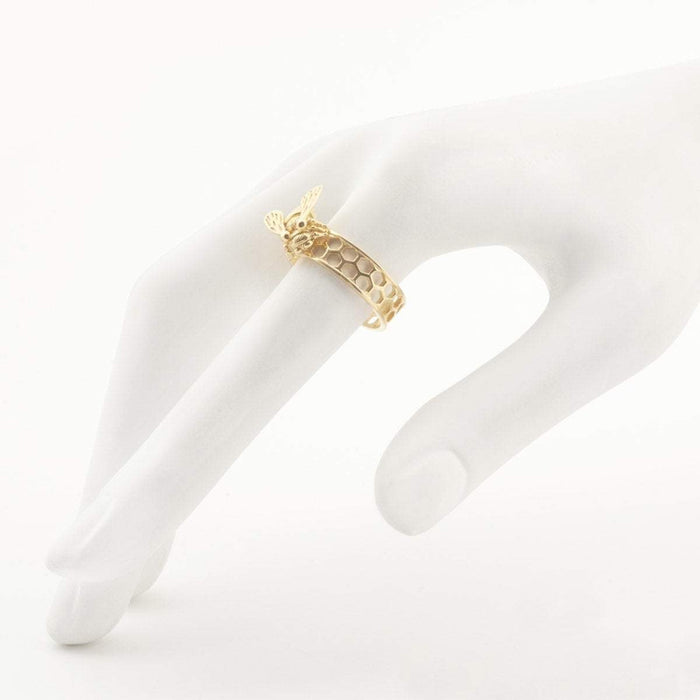 The baby bee ring by Bill Skinner. A beautifully detailed ring of a bee resting on honeycomb. Set in costume metal 18ct gold plated by Bill Skinner UK. This is the baby bee slimmer version of the ring.
It measures 1.8cm across, width 0.5cm . Available in a medium size P or large size R.
Our shop is in London, Portobello Road. International shipping takes 5-7 days.