Edouard Rambaud colourful square clip on earrings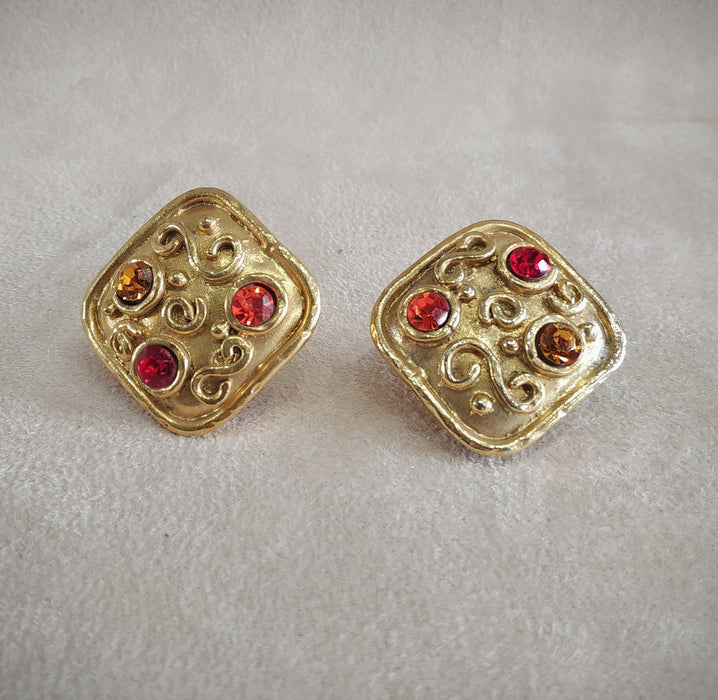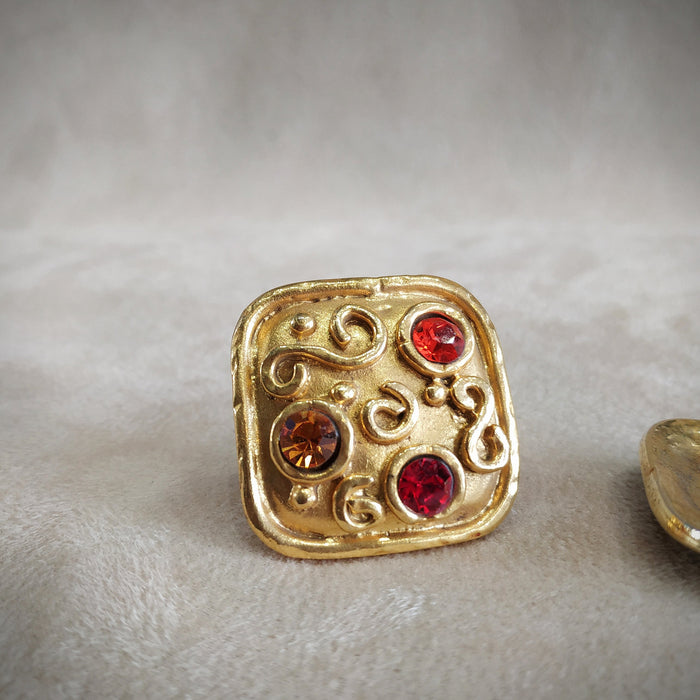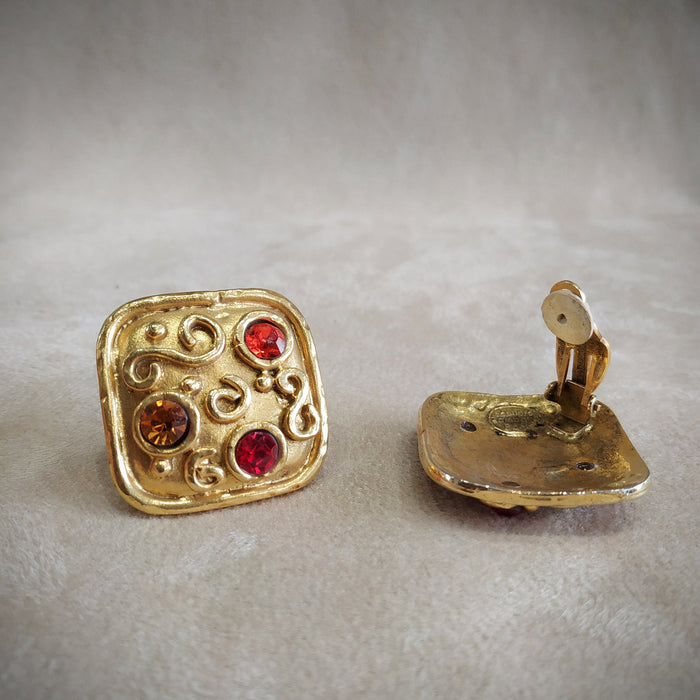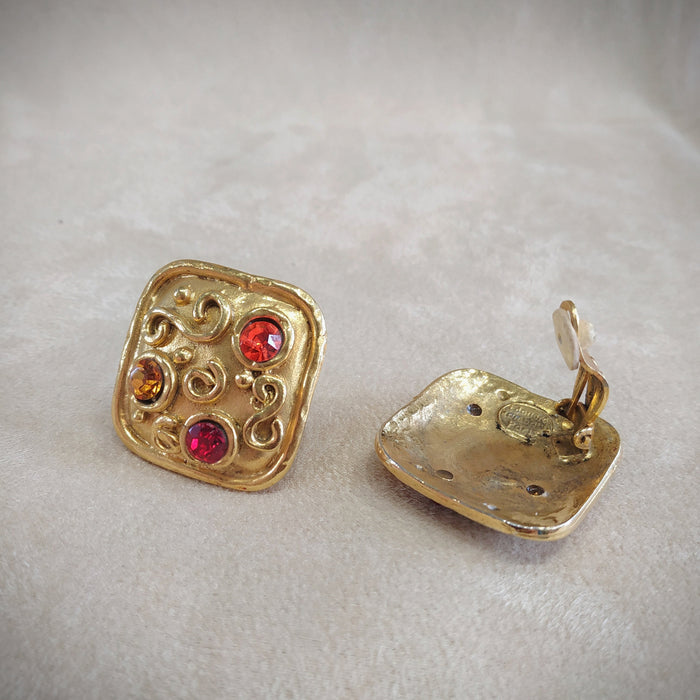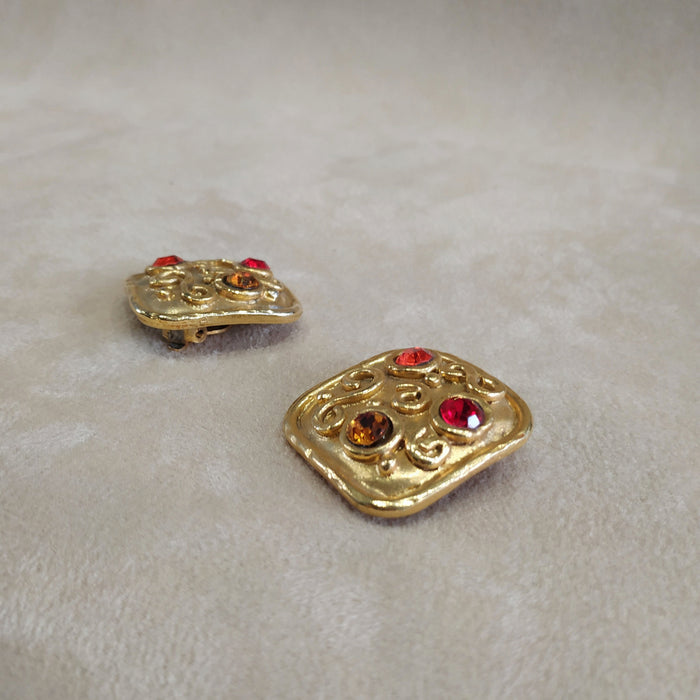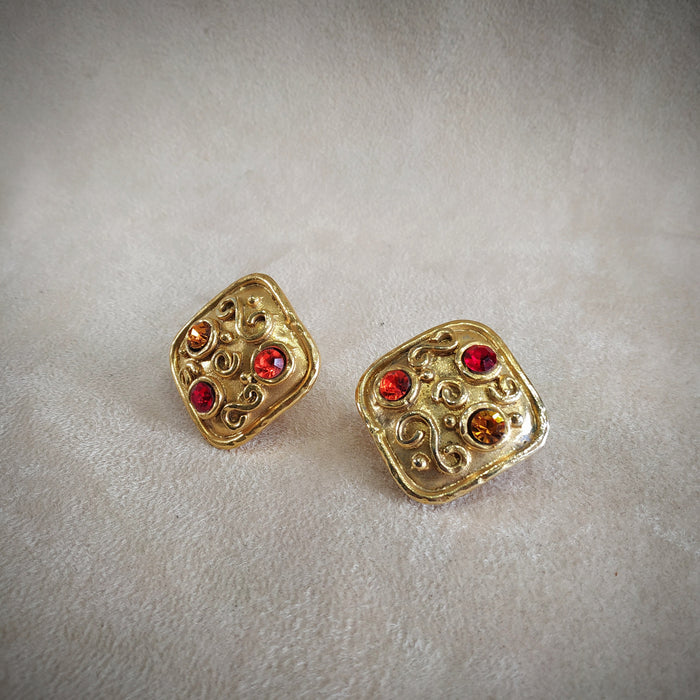 A fun  pair of large square  clip on  earrings by Edouard Rambaud. Gold plated metal Set with pink, orange and yellow sparkling crystals with swirly motif pattern. 



They measure 4.0cm high by 4.0cm wide. 


Our shop is in London, Portobello Road, NottingHill. International shipping takes 5 to 7 days.