Green crystal Bee Flower Enamel Scenes of Nature Ring by Bill Skinner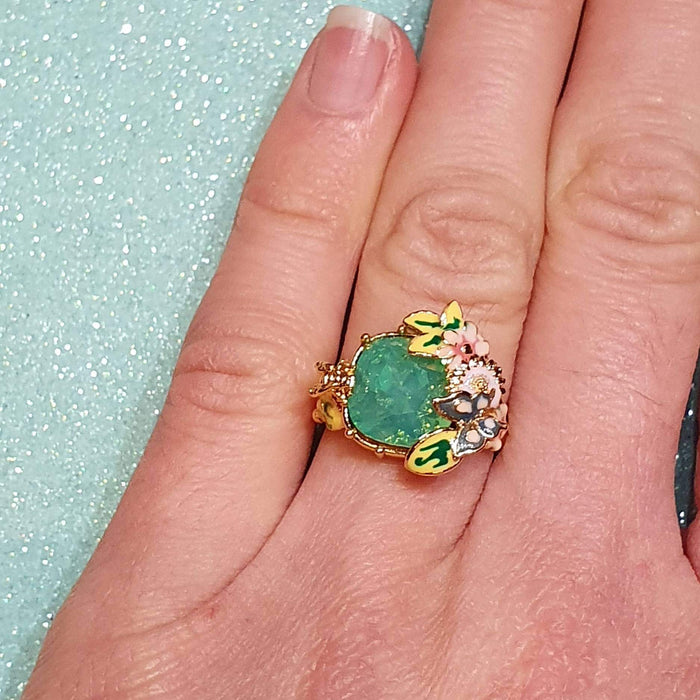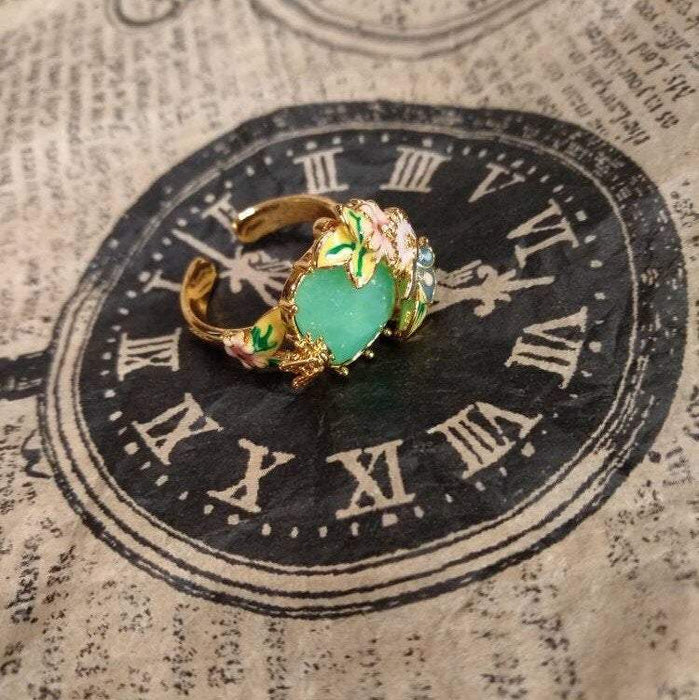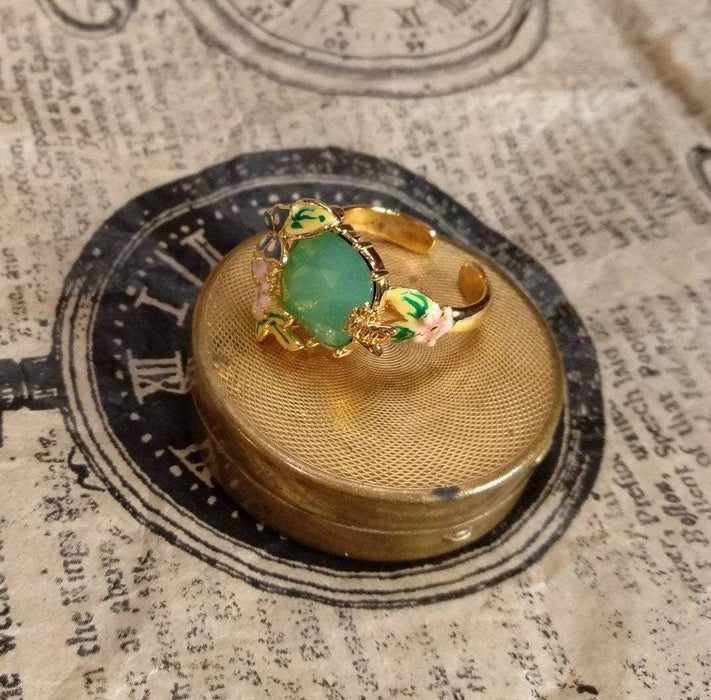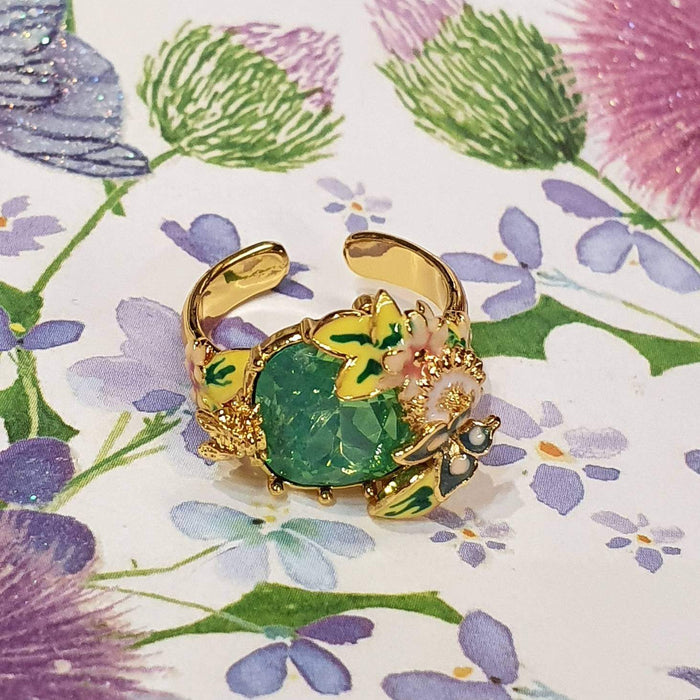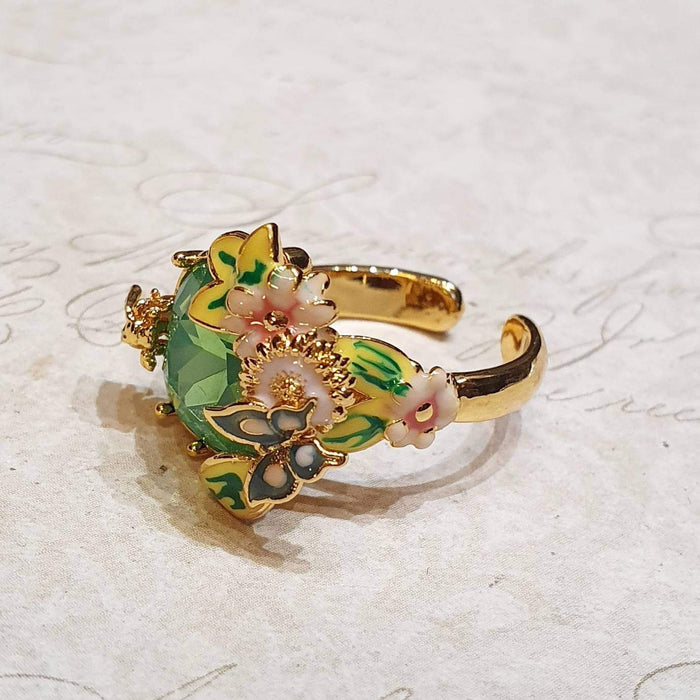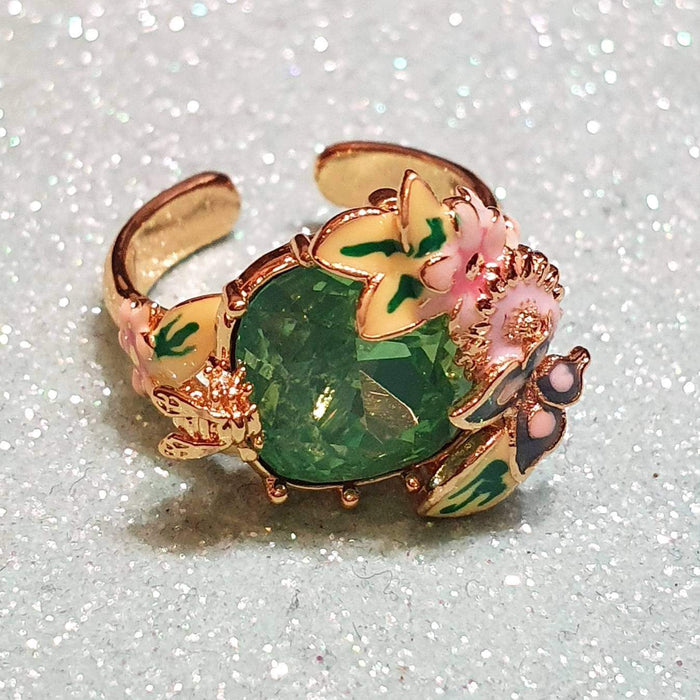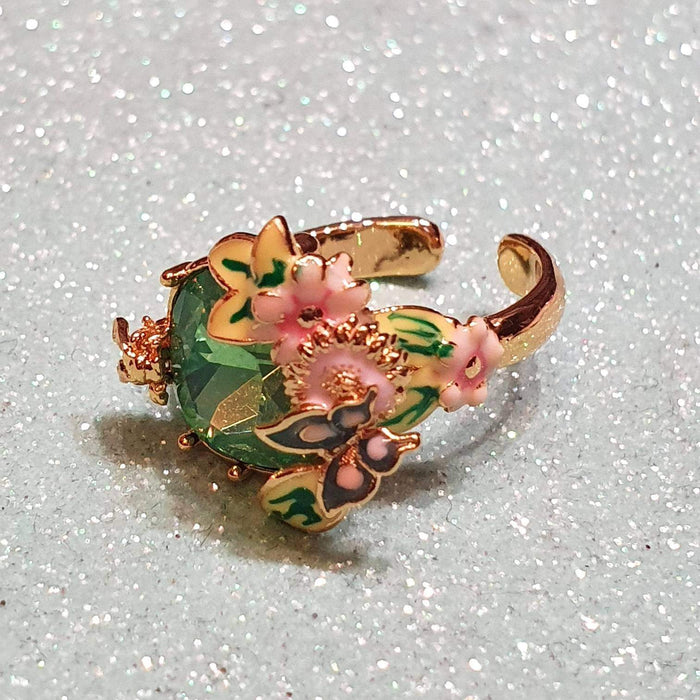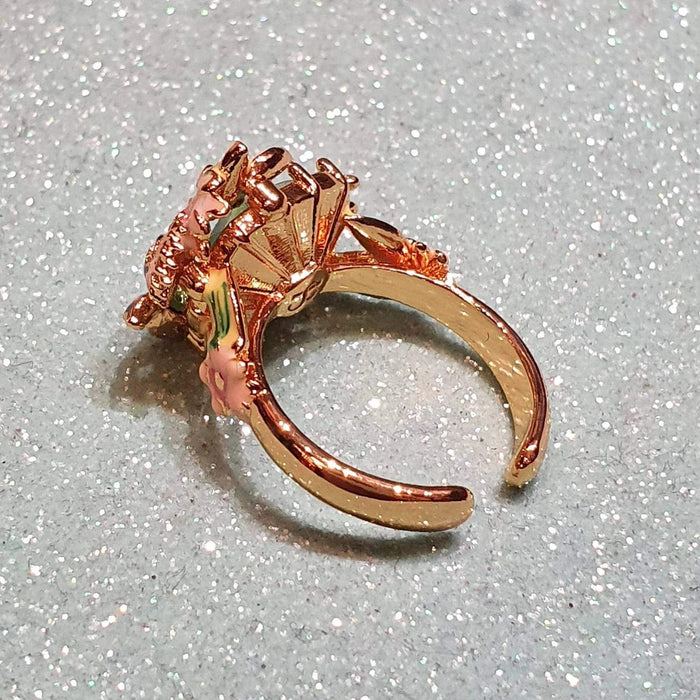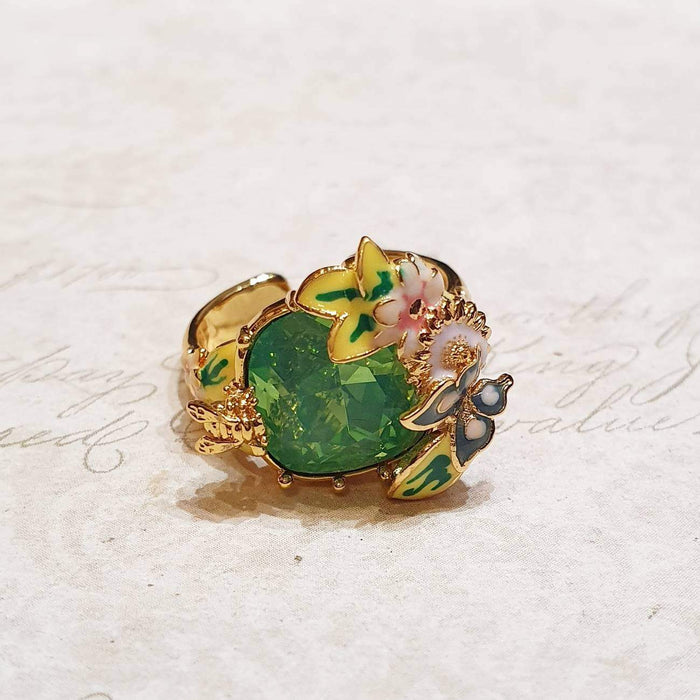 A beautiful Swarovski crystal ring by Bill Skinner set in 18 carat gold plated metal and decorated with enamel flowers, a butterfly and a bee motif.
It measures approximately 1.6cm x 2cm and 0.8cm height from the ring band. Ring size is adjustable.
Our shop is in London, Portobello Road, International shipping takes 5-7 days.