Lapis Blue Necklace Statement Feathers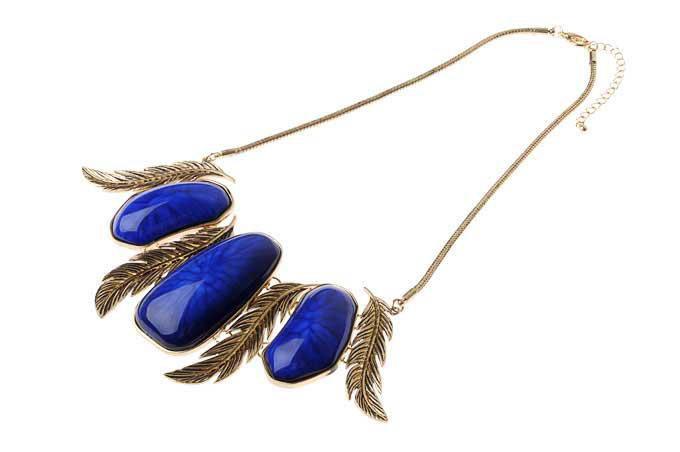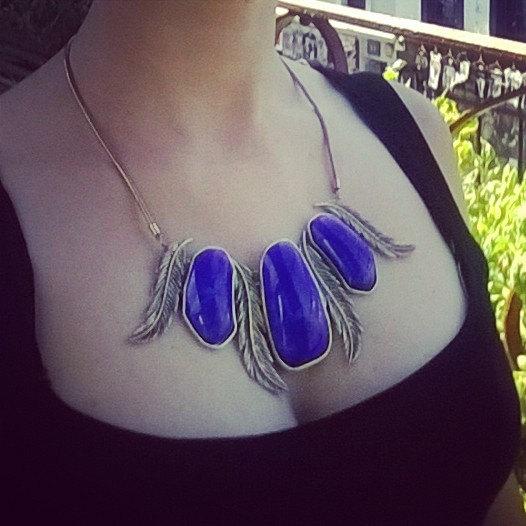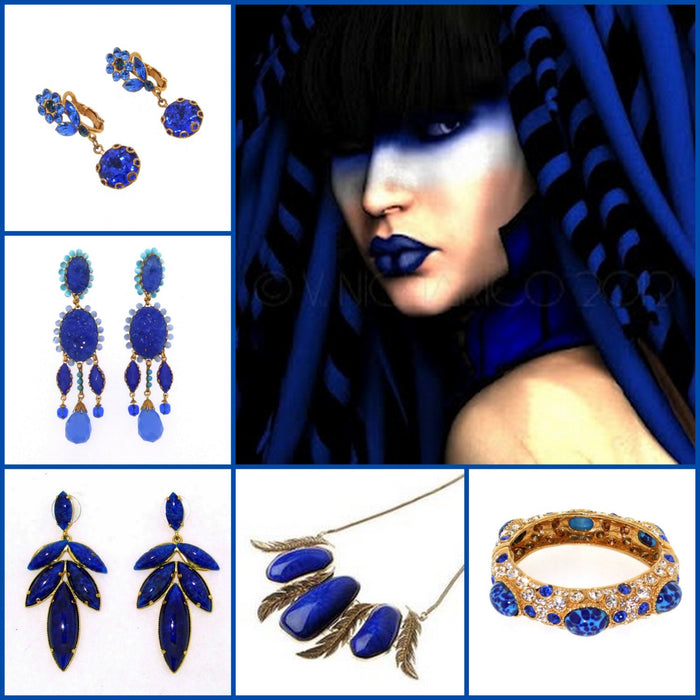 A new statement necklace featuring a feather design with acrylic bright marbled lapis effect stones.
You can see by the multiple photos taken that this is a great go to necklace. It goes with a variety of outfits and comes in very handy time and time again. It's a fun feature piece that draws attention and compliments. How will you wear yours?
It measures 20-22 inches long with adjustable chain and clasp. The centre lapis piece is 8.3cm high by 3.4cm wide. The centre 3 sections and feathers are 19cm wide from the tip of one feather to the other side..
Come and visit our shop on the Portobello Road London!  59 Pembridge Road, an Aladdin's cave of treasure! International shipping takes 5-7 days.