Sapphire Blue Earrings Iolite by JCM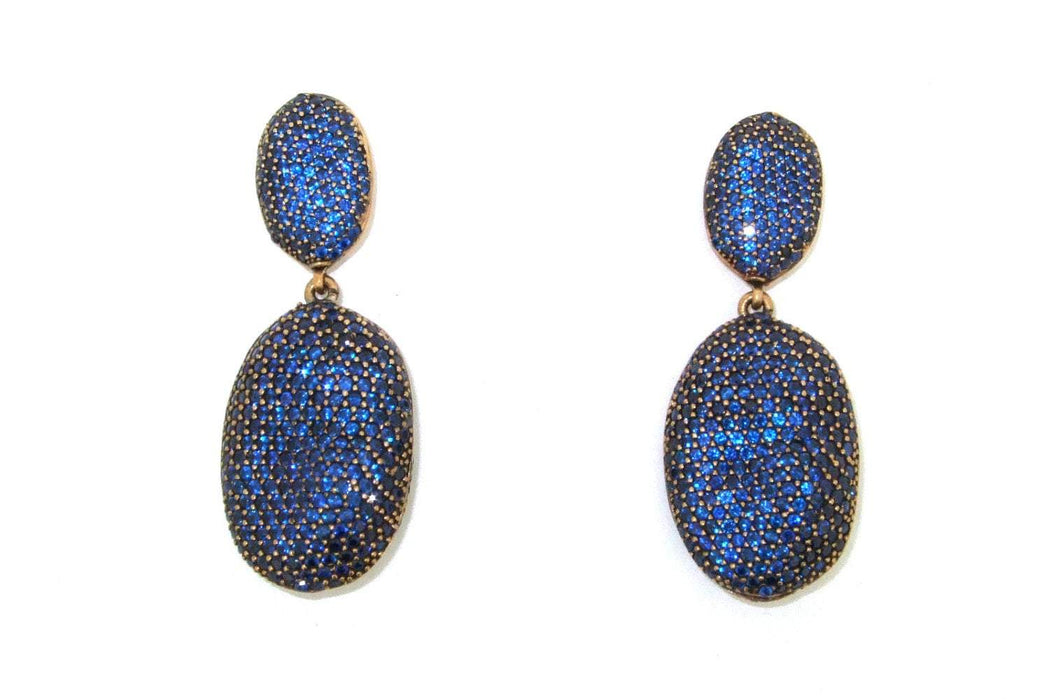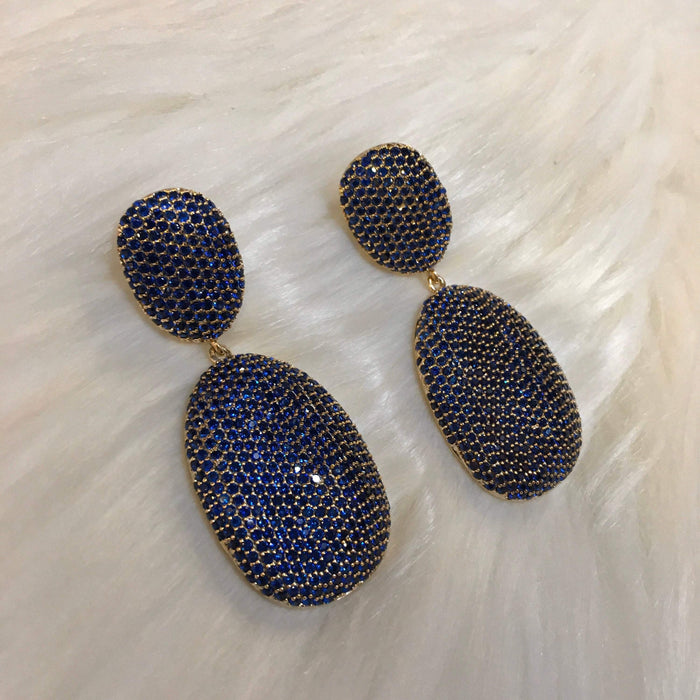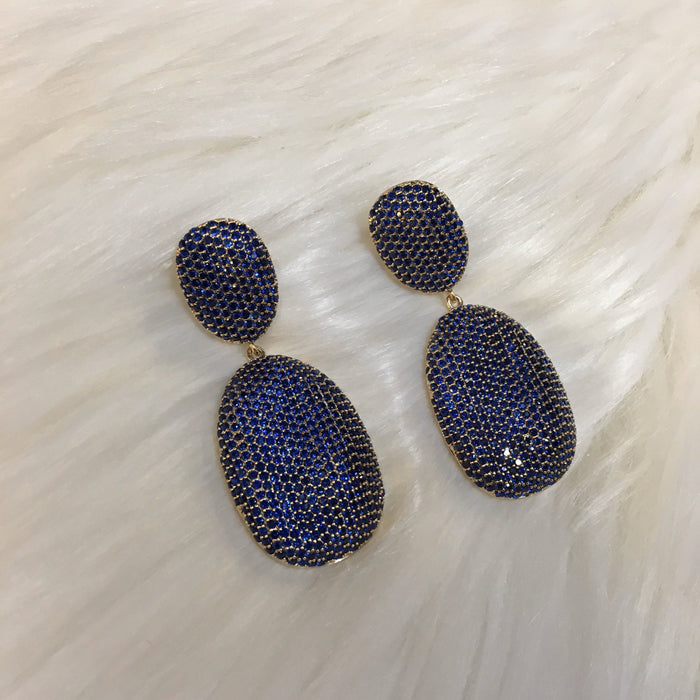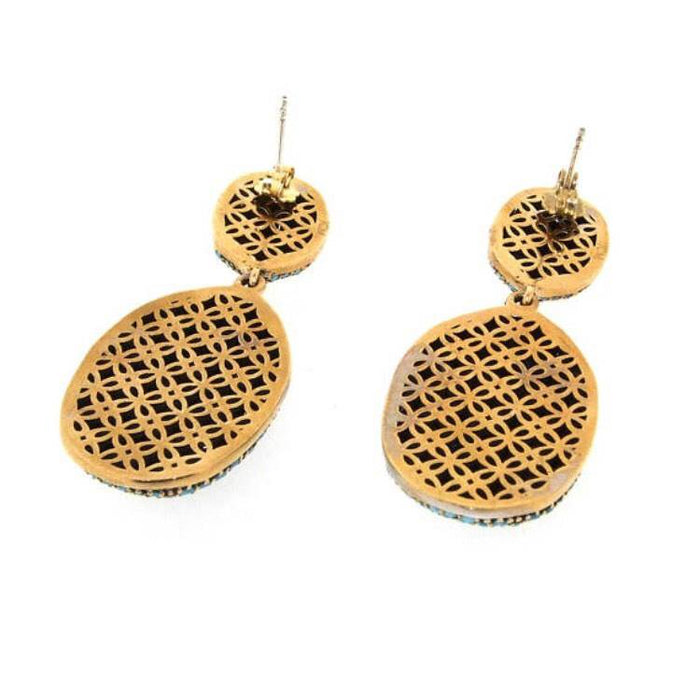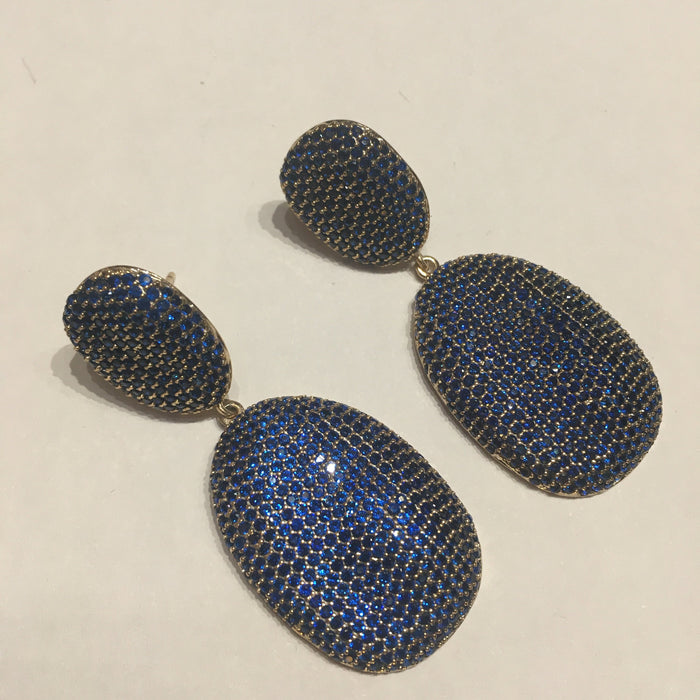 A stunning pair of sapphire blue earrings made from Iolite (sapphire family), by JCM London. Each Iolite encrusted pebble has a natural undulating uneven formation to give it the feel of the shape of a natural pebble.
They are 5.6cm drop. The smaller ovals measure 2cm long by 1.3cm wide. The larger pieces measure 3.1cm long by 2cm wide. We also have the matching necklace for sale.
The sections are one sided. Our shop is in London, Portobello Road, International shipping takes 5-7 days.