Hummingbird Ring Enamel Bill Skinner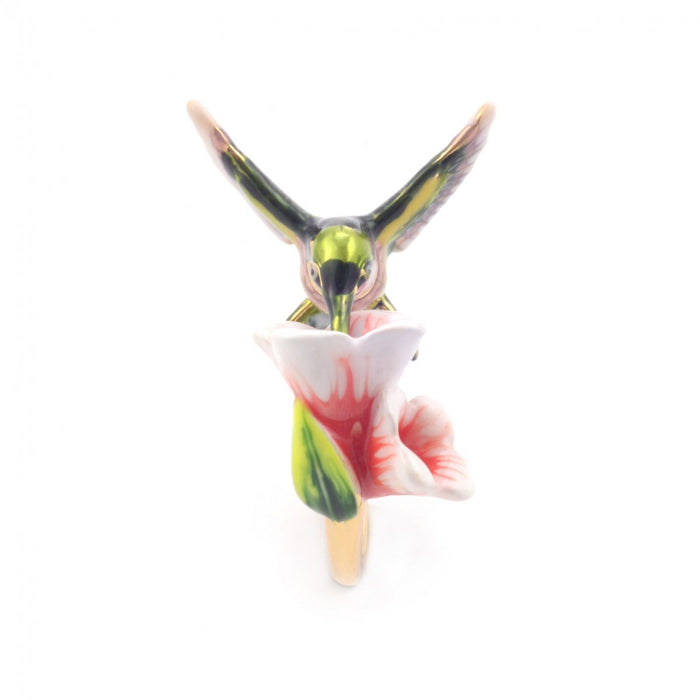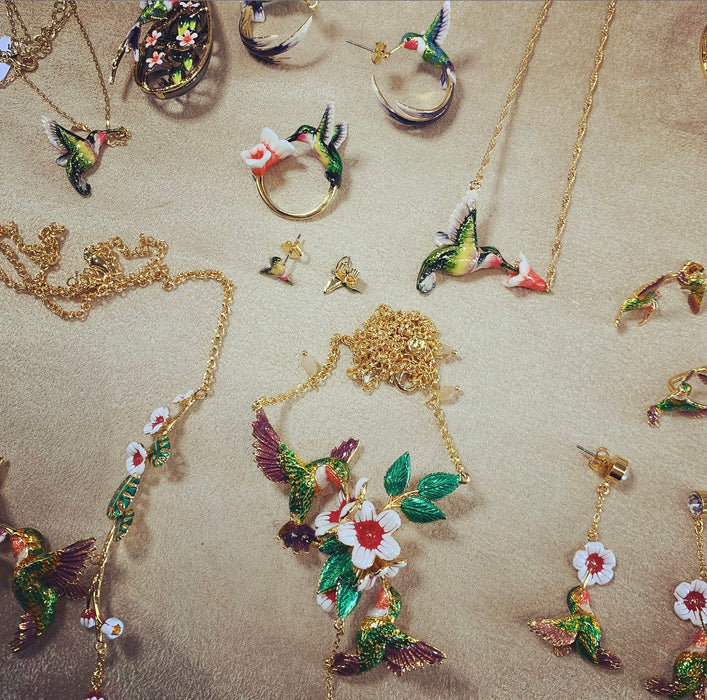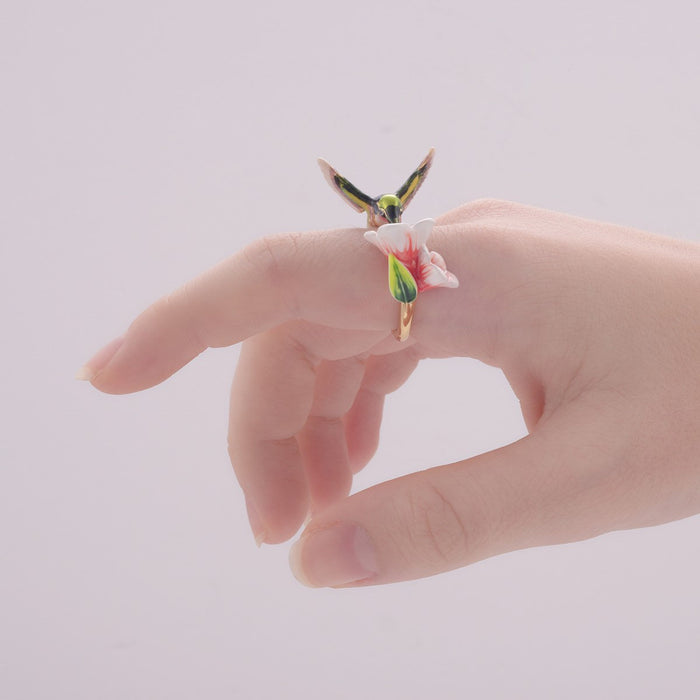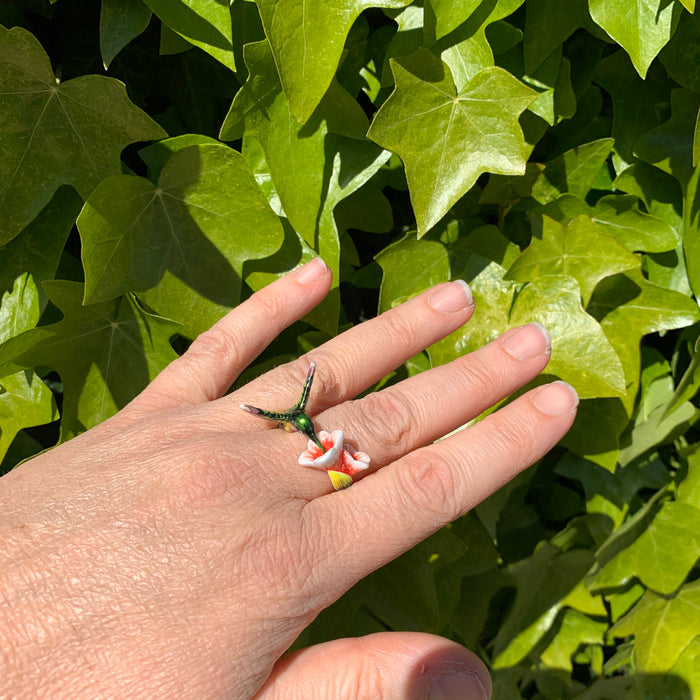 A stunning hummingbird open ring by Bill Skinner. Set in 18ct gold plated metal and decorated with beautiful enamel. It is adjustable and can open up.
Measurements: wingspan 2.1cm, width across 2.5cm. it's a free size, you can squeeze it tighter and open it wider, it opens between the nose and flower.
Reviews for this ring:
"This is such an exquisite item, words almost fail me. The attention to detail is incredible, the design unlike anything I have ever seen. I am really happy with the purchase and have had many people comment favourably whenever I wear it."
"Just lovely! Thank you!"
"Love this ring! Very speedy delivery. As described. Beautiful!"
Our shop is in London, Portobello Road. International shipping takes 5-7 days.