Emerald Green Queen Solitaire Ring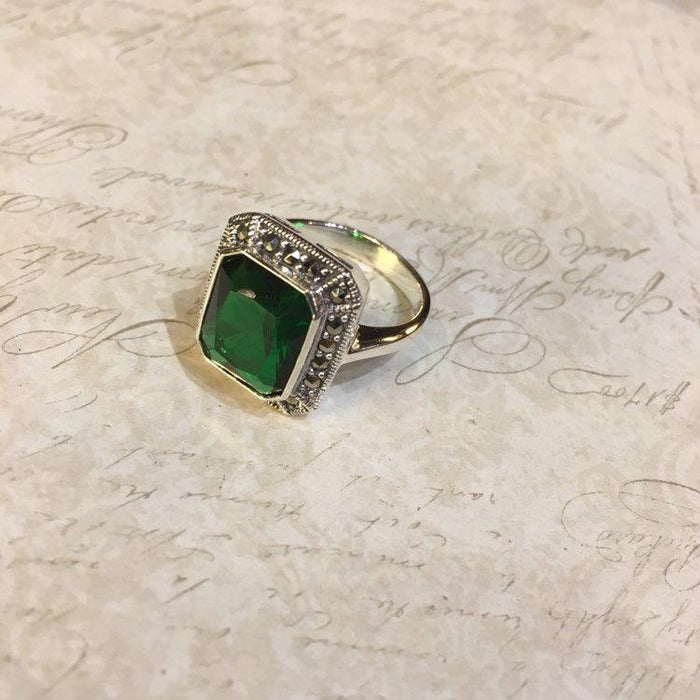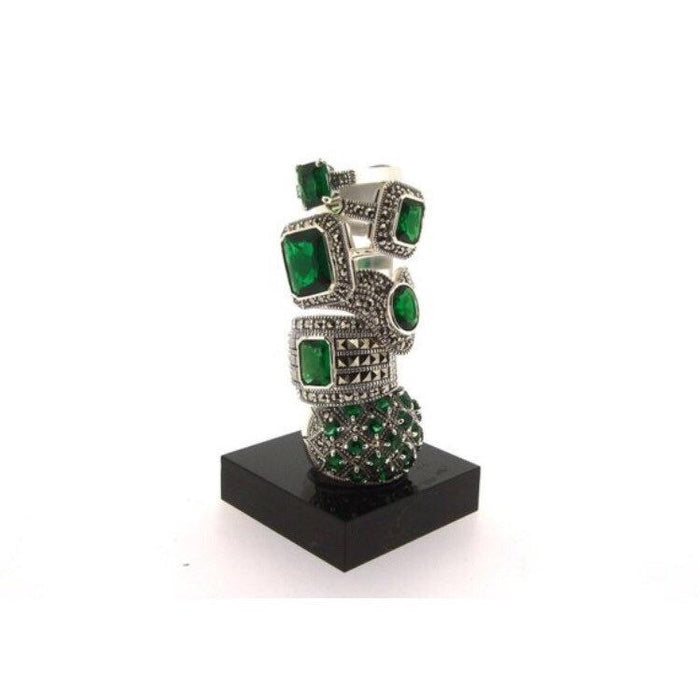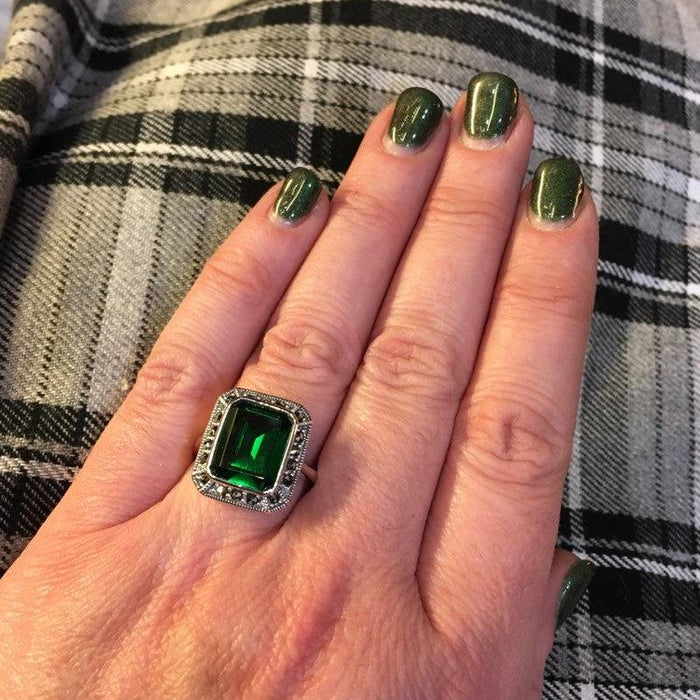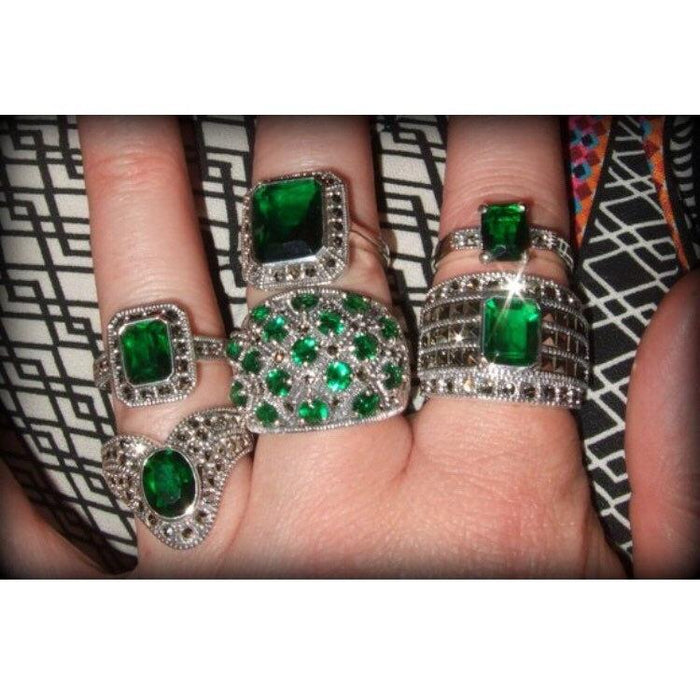 The Queen Ring in emerald green cubic zirconia.
A large oblong solitaire green ring in emerald colour cubic zirconia set in sterling silver and decorated with sparking Marcasites.
The oblong measures 1.6cm long by 1.5cm wide. Available in sizes
Our shop is in Portobello Road, London. International shipping takes 5-7 days.