Acrylic Multi Coloured Bangle Bracelet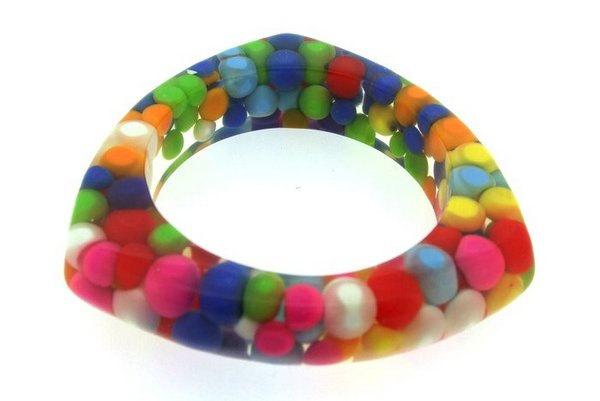 A modern acrylic spotty smarties effect bracelet. Multi coloured balls inside clear acrylic.
It measures 2cm deep by 6.6cm wide on the inside.
Reviews for this bracelet: 
"FUN AND WONDERFUL BRACELET! Makes me smile... :) Thanks so much!!"
"Brilliant, I love it :) Super fast shipping too"
Our shop is in London, portobello Road. International shipping takes 5-7 days.