Christian Dior by Mitchel Maer Aurora Borealis bracelet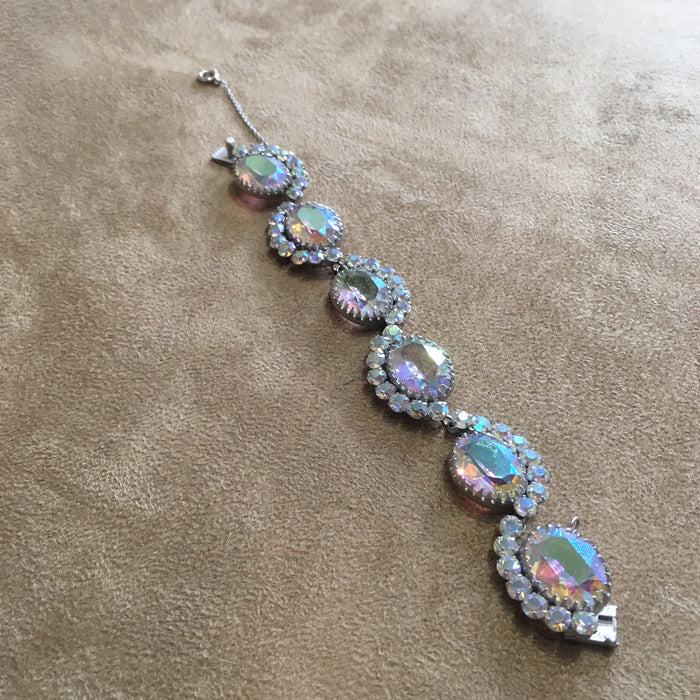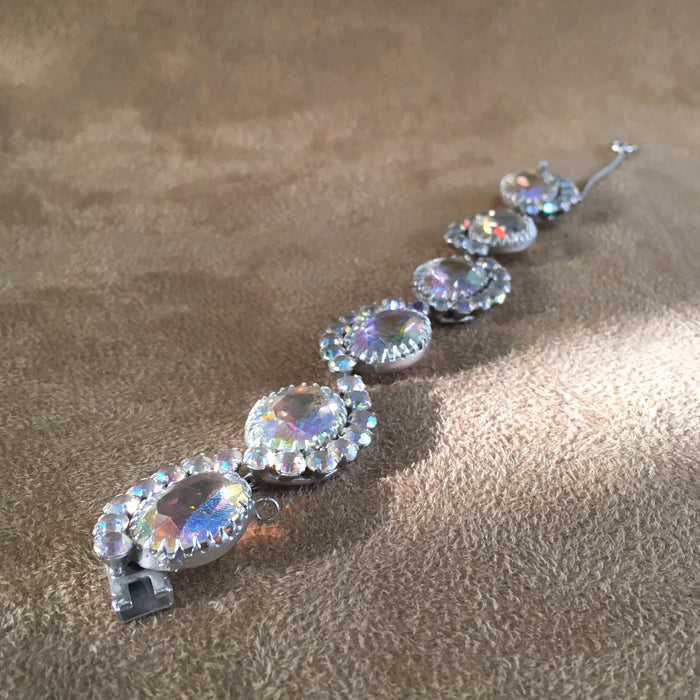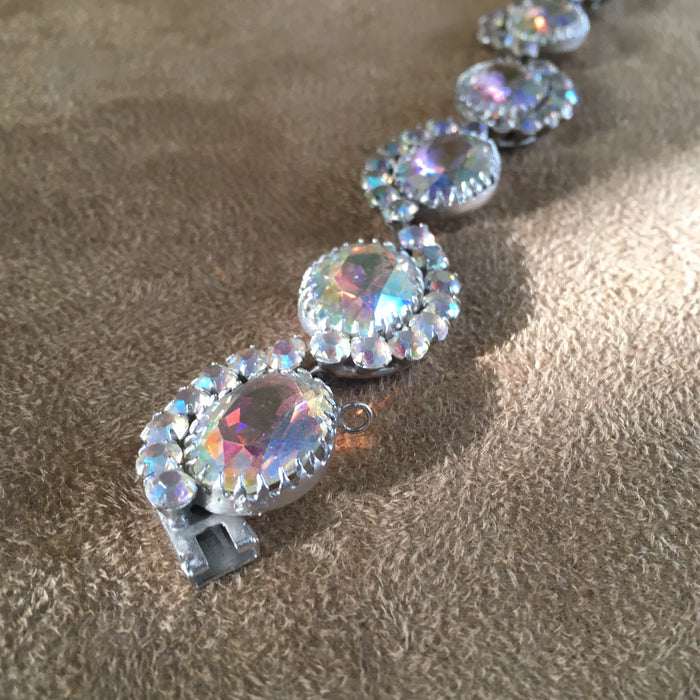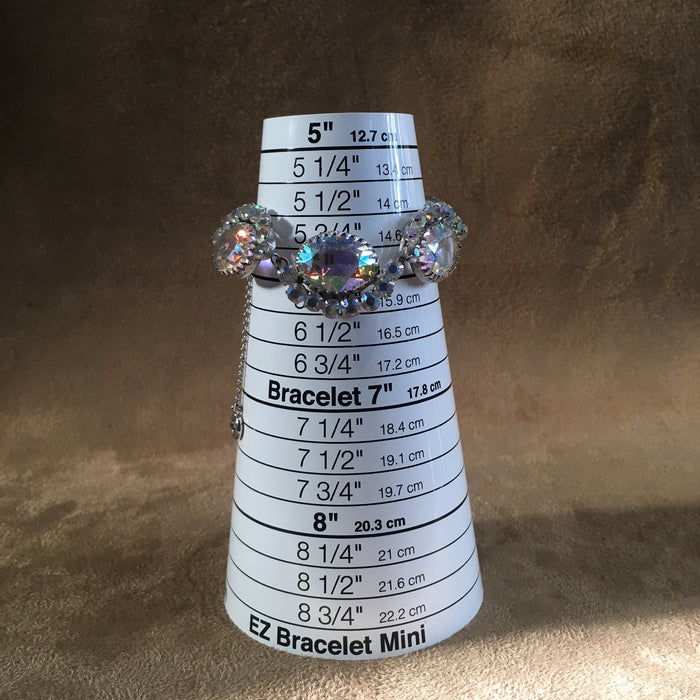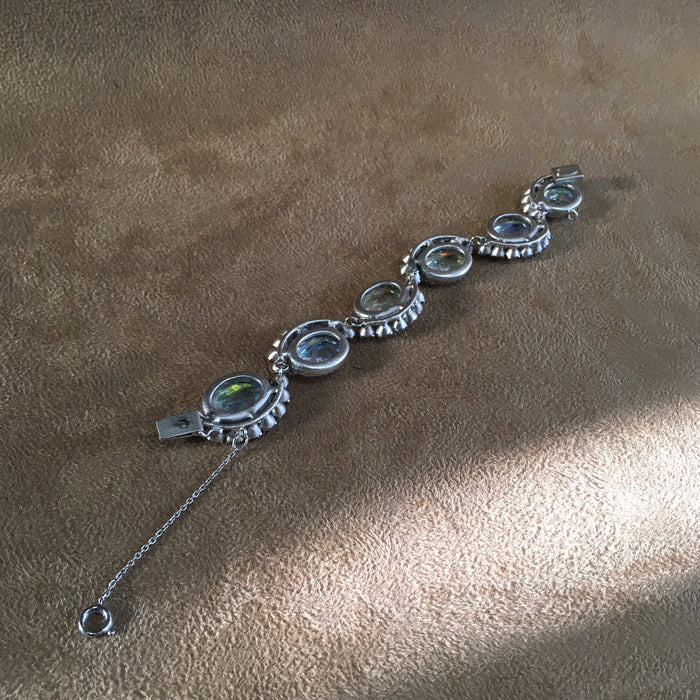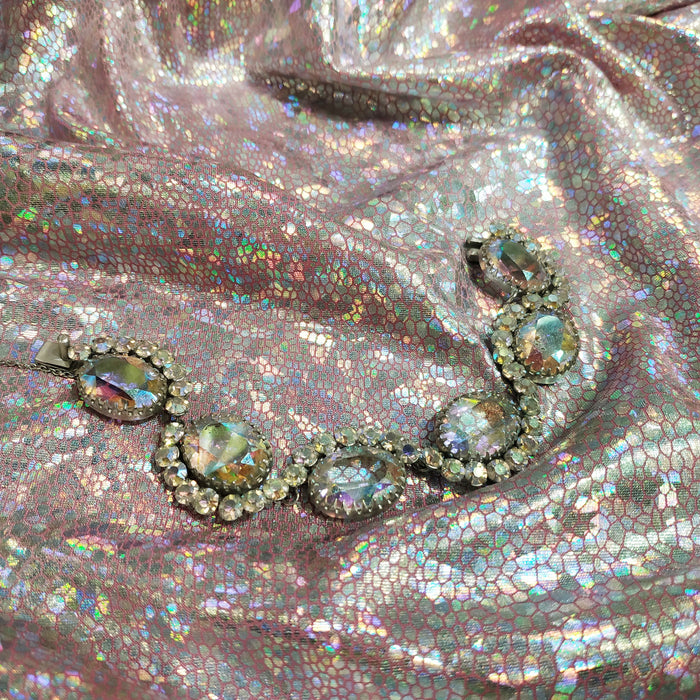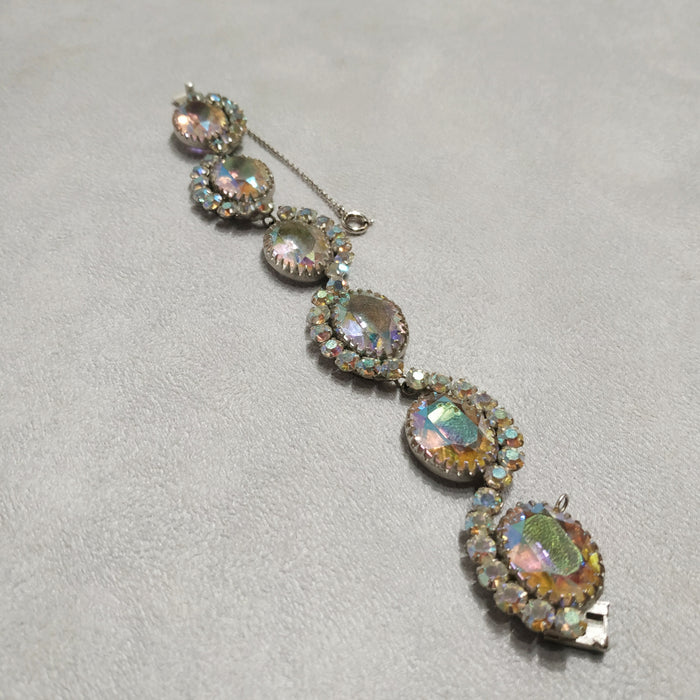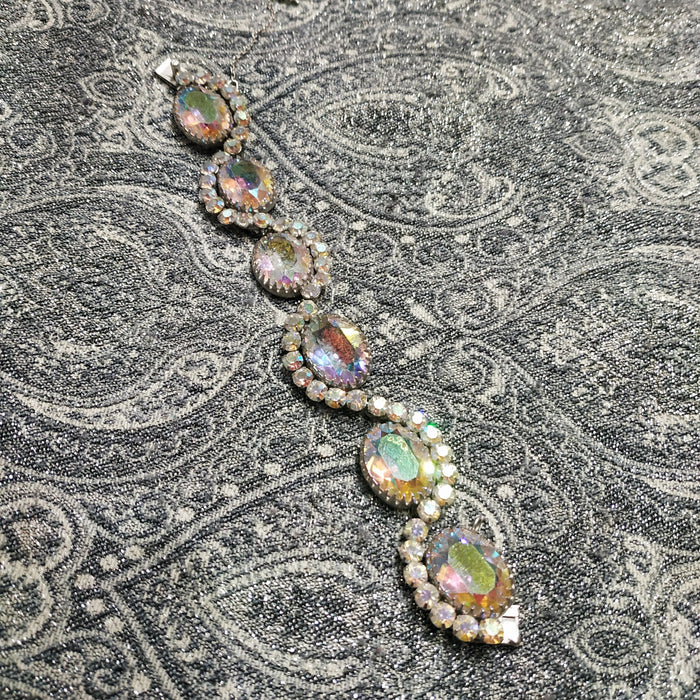 A fantastic opaline  crystal bracelet by Christian dior by Mitchel Maer.
 It was produced between 1952 - 1956.
Aurora borealis crystals emulating the northern lights set on silver toned metal.
Each bracelet link measure 1.9cm wide and 3cm long.
The bracelet is 6" (15.3cm) around the wrist.
There is some wear to the surface coating of the reflective surface of the stones but it doesn't detract from the piece. More visible under scrutiny. 
Our shop is in London, Portobello Road, Notting Hill. International shipping takes 5-7 days unless sent with Fedex.