Emerald Green Sterling Silver Hoop Earrings Pierced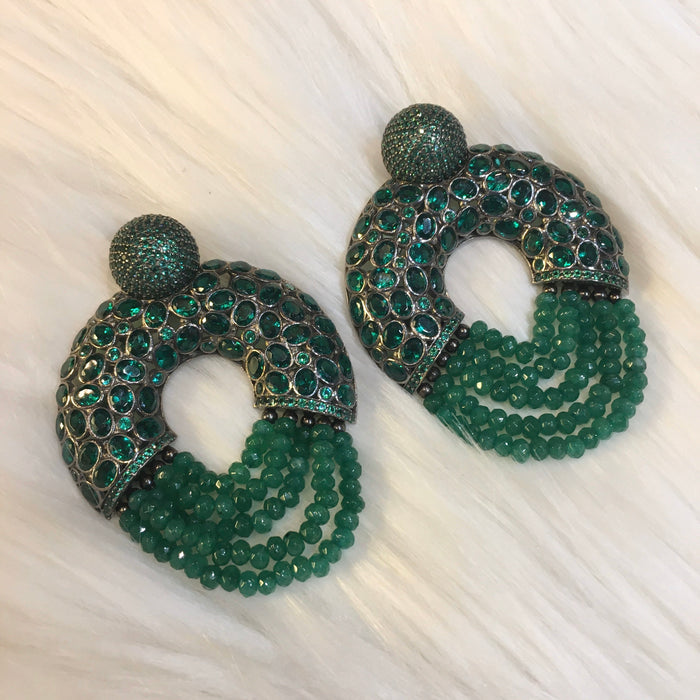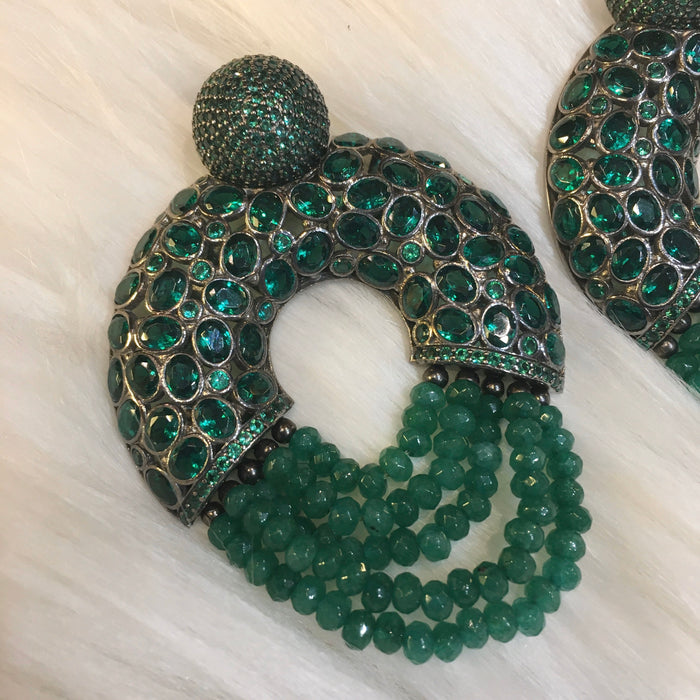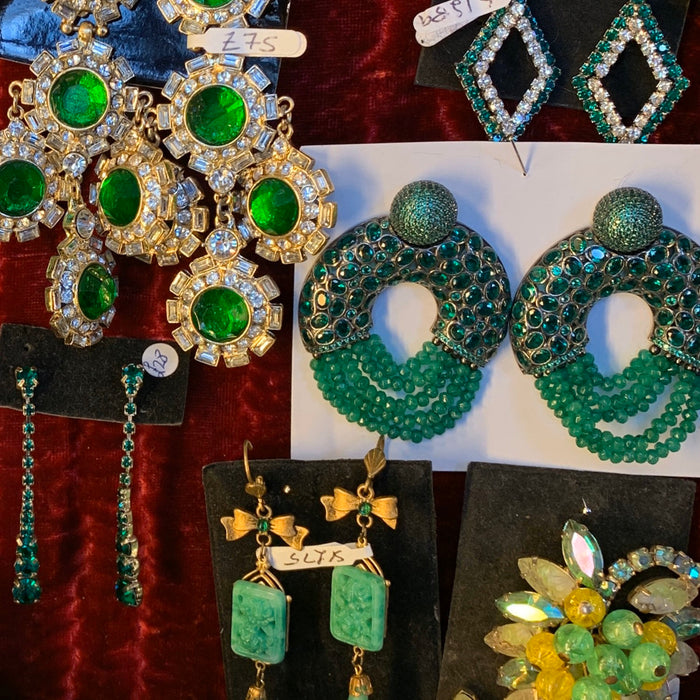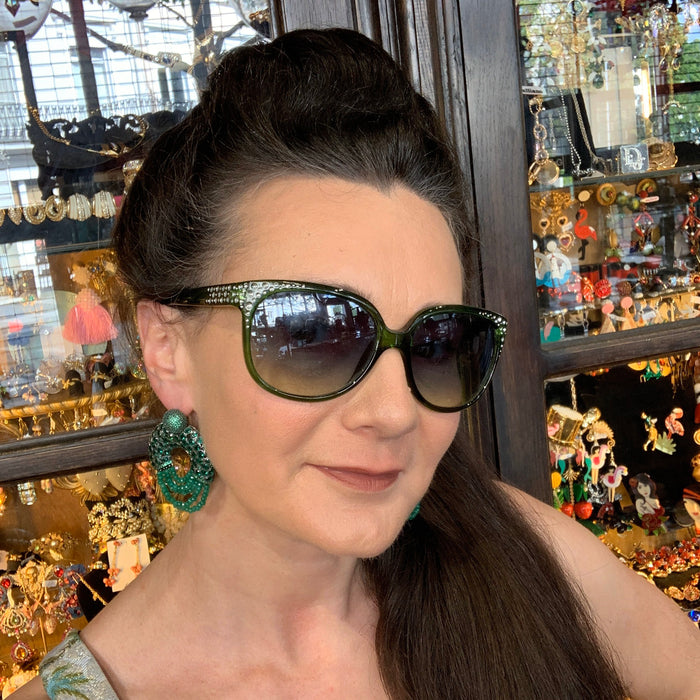 A stunning pair of emerald coloured earrings made from cubic zirconia clear stones and occluded emerald beads hanging at the bottom set in sterling silver.
 They are 5.6cm drop, 4.3cm at the widest point.
Our shop is in London, Portobello Road, International shipping takes 5-7 days.