Gold Fan Vintage green jase glass earrings by Boucher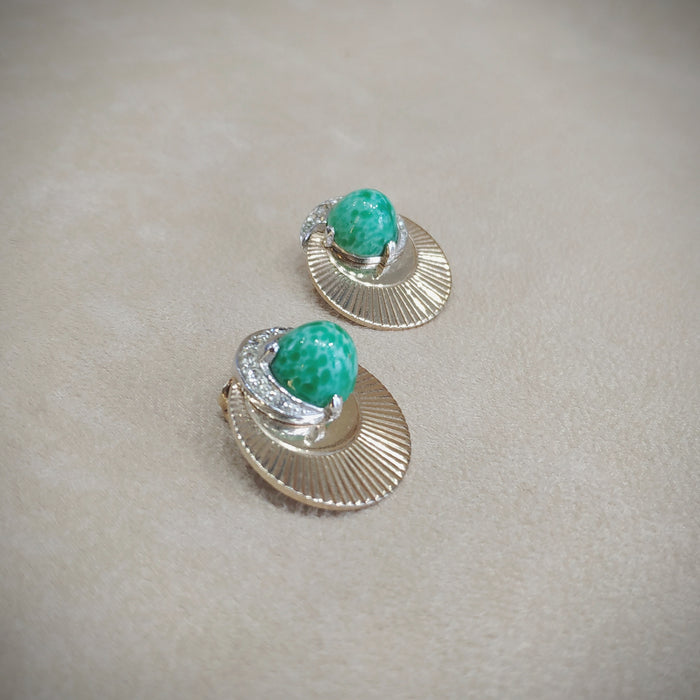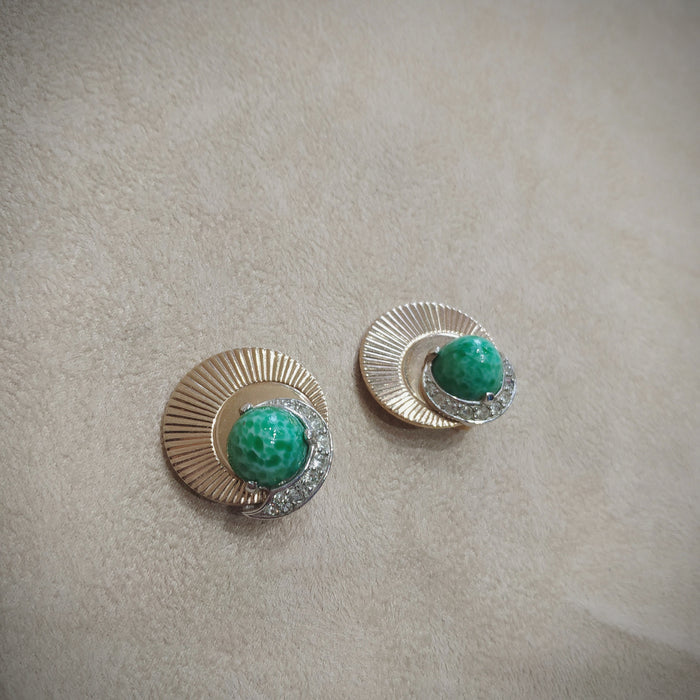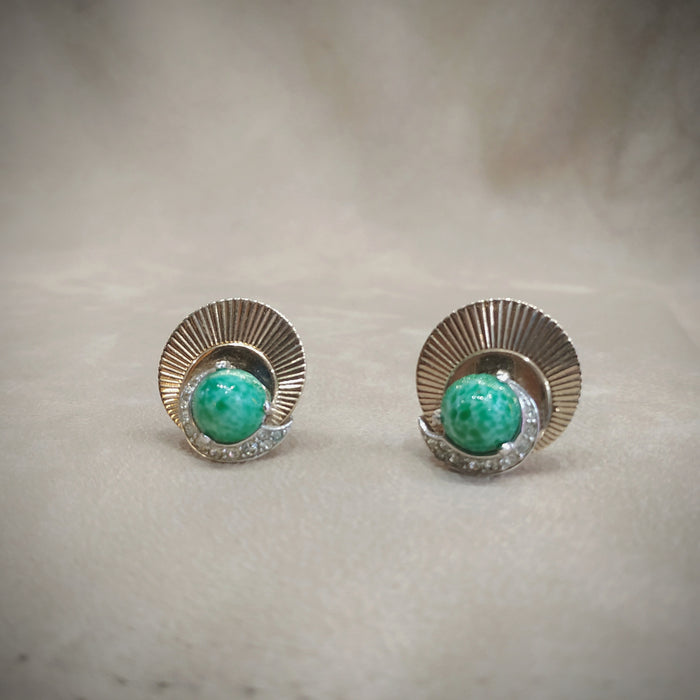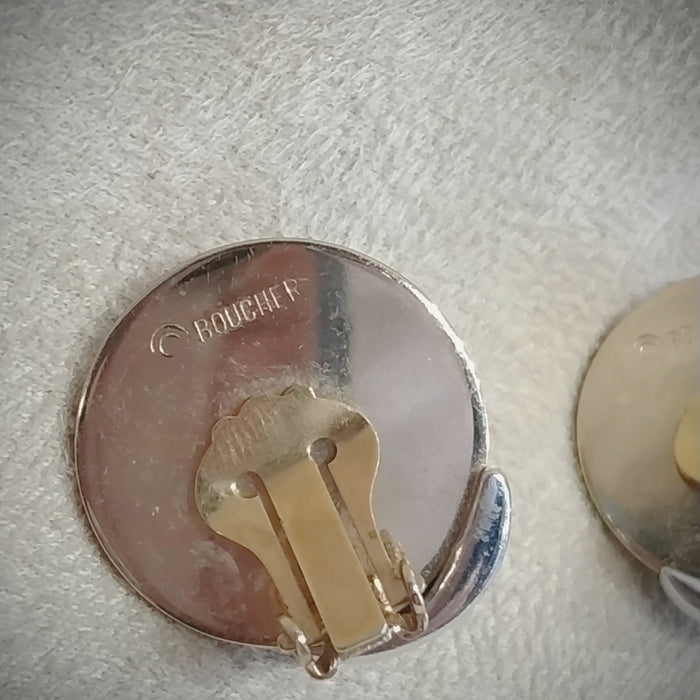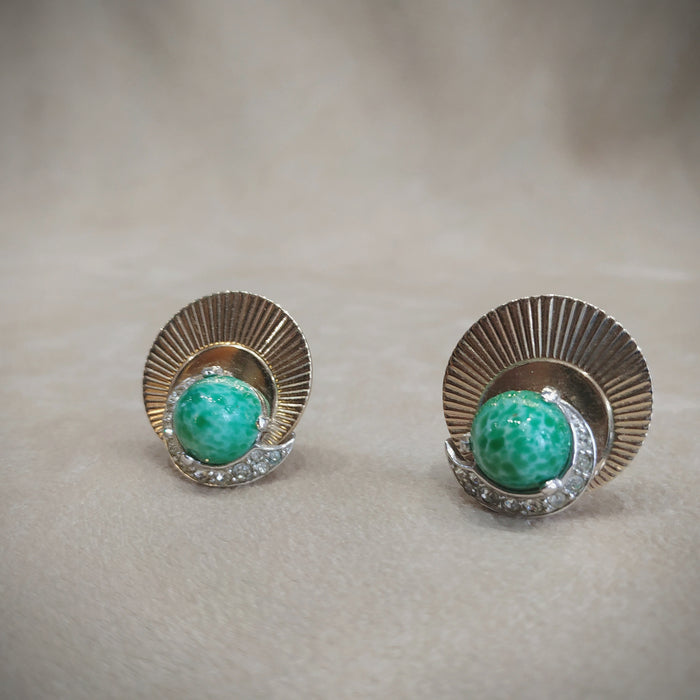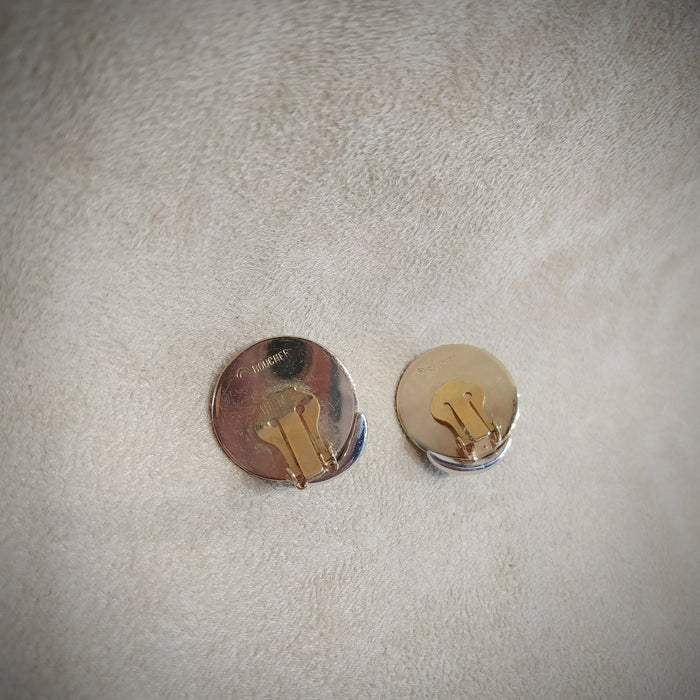 A fabulous pair of gold plated upward fan style round  clip on earrings with jade glass stones by Boucher. Set with clear crystals and the green  glass emulates jade, it is called Peking glass.  on gold plated costume metal. 


They measure 2.3cm wide x 2.6cm long x 1.2cm deep


Our shop is in London, Portobello Road, NottingHill. International shipping takes 5 to 7 days.