Floral Blue wide bangle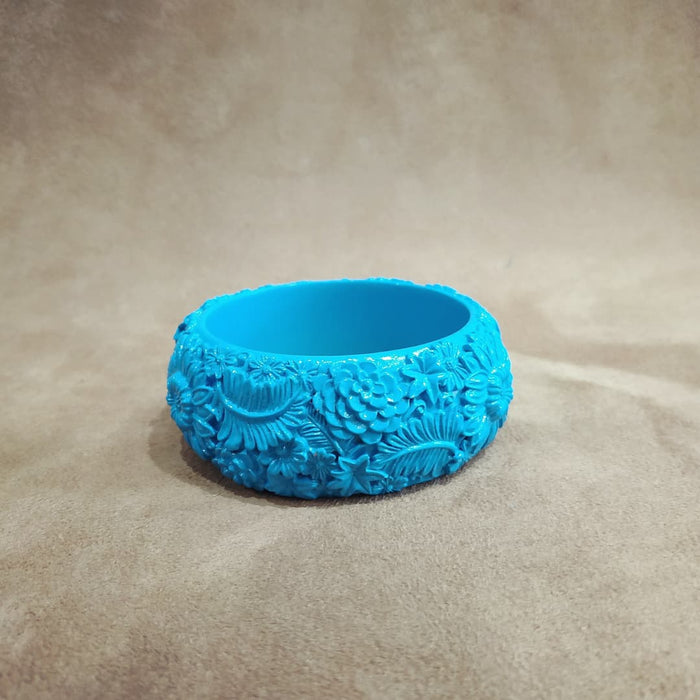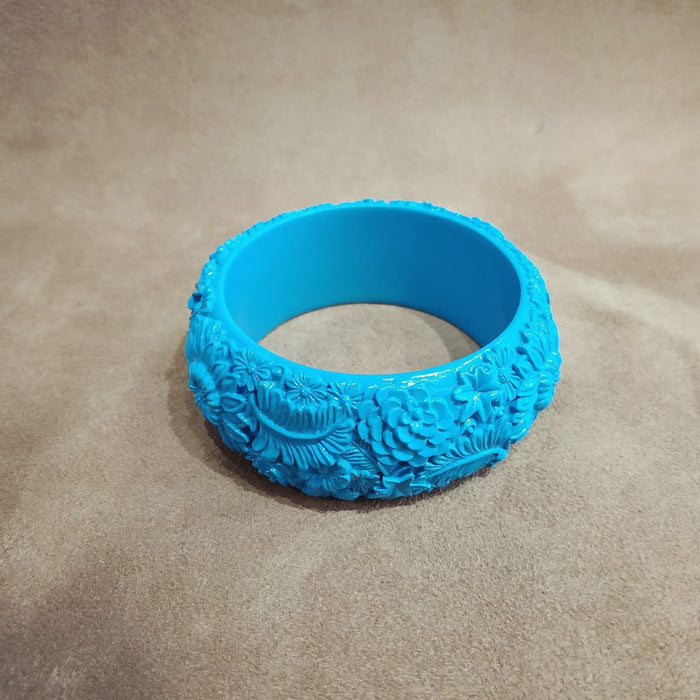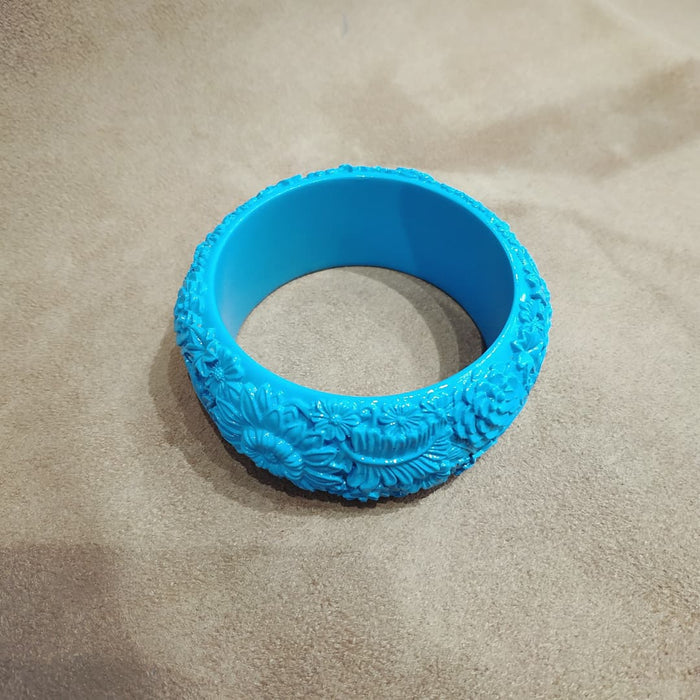 A blue floral bangle like carved flowers in the style of vintage celluloid.
It measures 33cm wide and 1cm deep 7¾inch(19.7cm) circumference. 
 Green, Pink and Yellow colours are also available on our other listings
Our shop is in London, Portobello, Notting Hill. International shipping takes 5 to 7 days.