Green Jade Acrylic chain necklace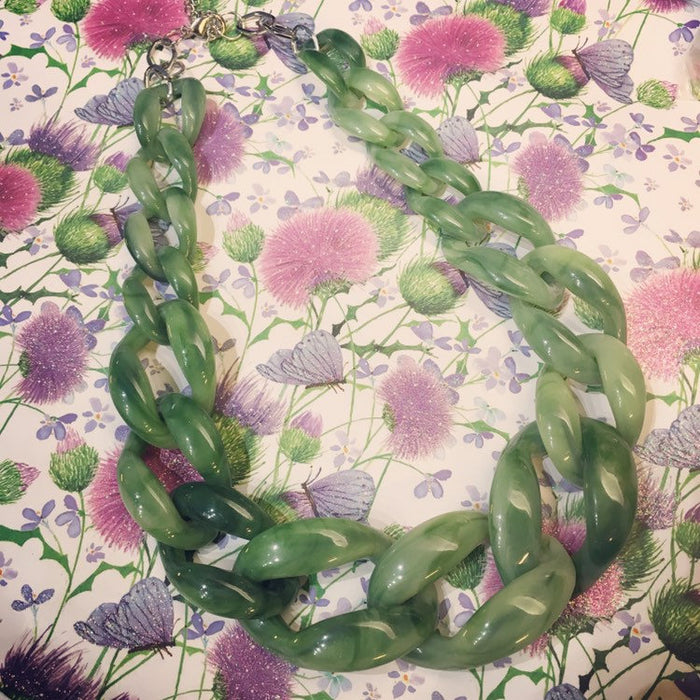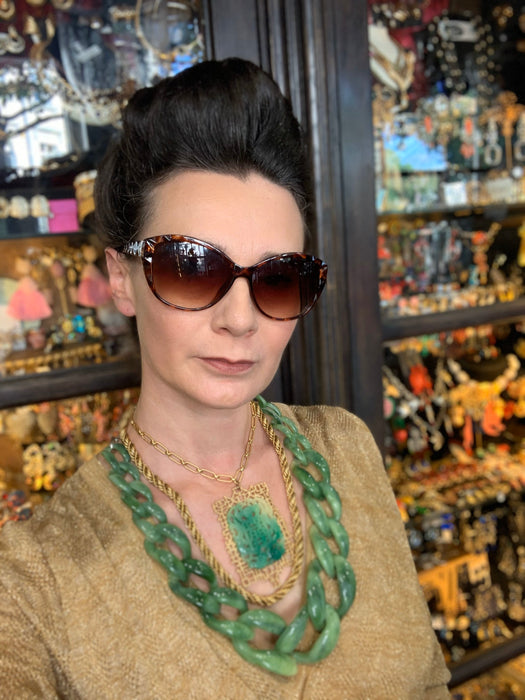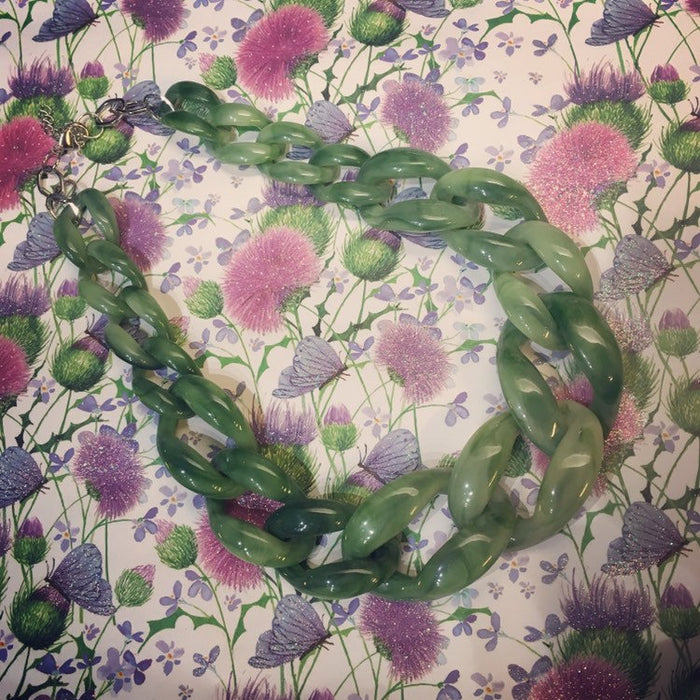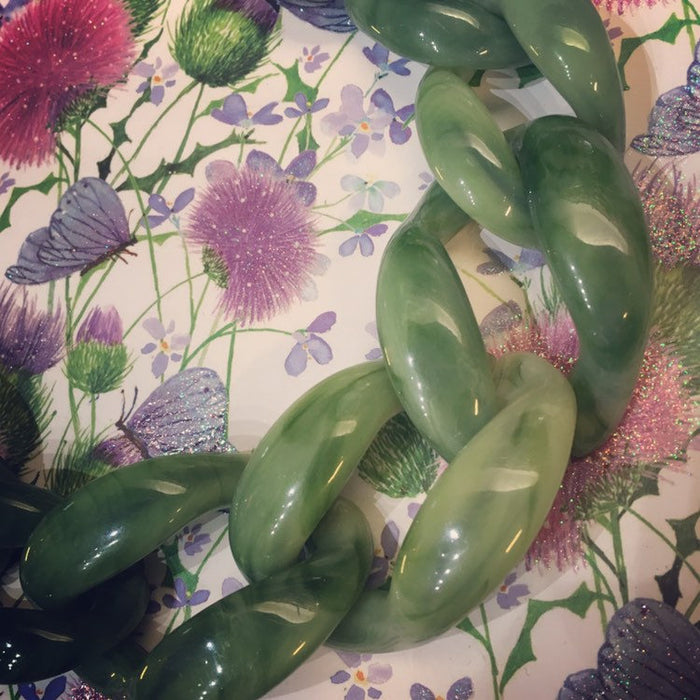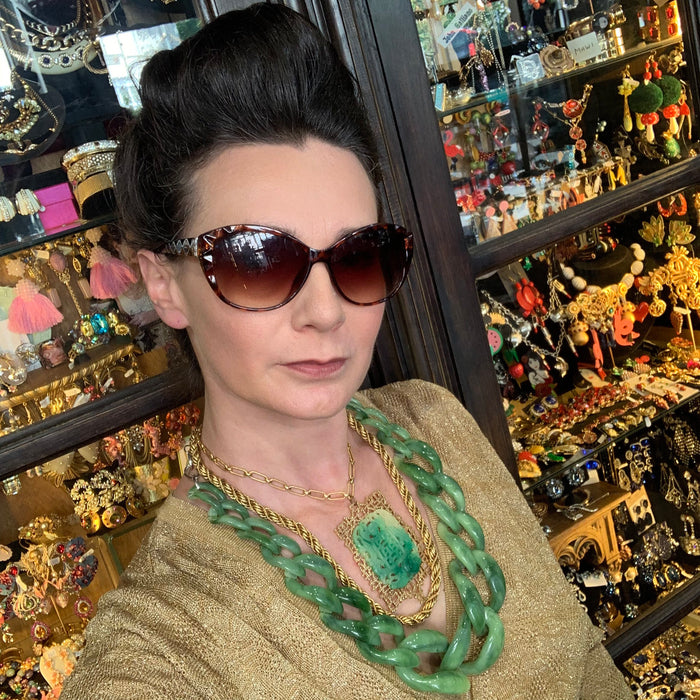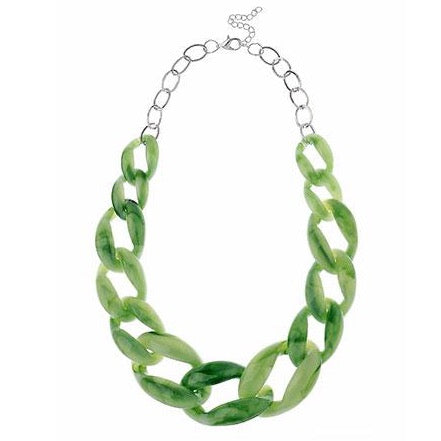 An acrylic chunky chain necklace in beautiful green marbleised effect.

This is such a useful necklace to have in your collection. You can see from my many, many photos that I've just found it works fabulously with such a range of outfits. I've had such fun accessorising with it and find it be a real 'go to' necklace.  Particularly fun in the warmer months with Spring and Summer clothes.
It's lightweight and comfortable.  
It measure 19-35 inches long with adjustable chain. The larger ring is 4cm. 
Our shop is in London. Portobello Road. International shipping takes 5-7 days.