Kirks Folly Knights/Sheild of Arms Charm Bracelet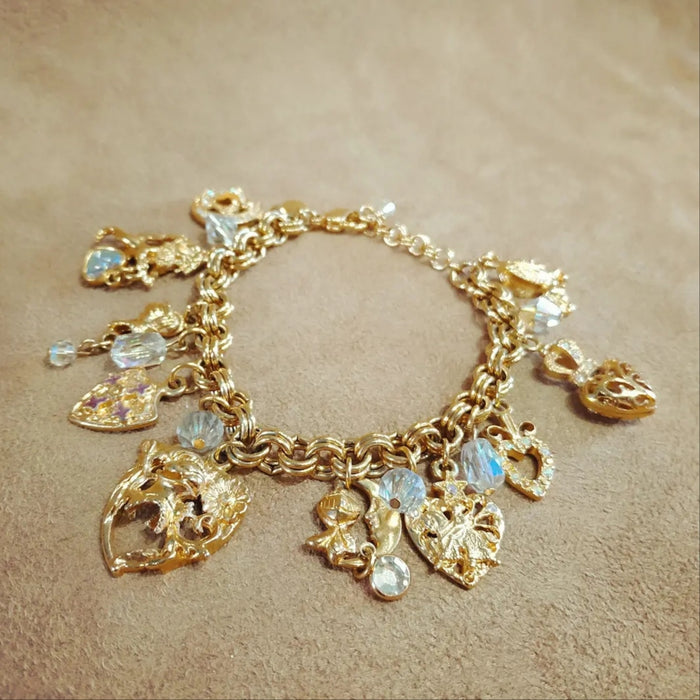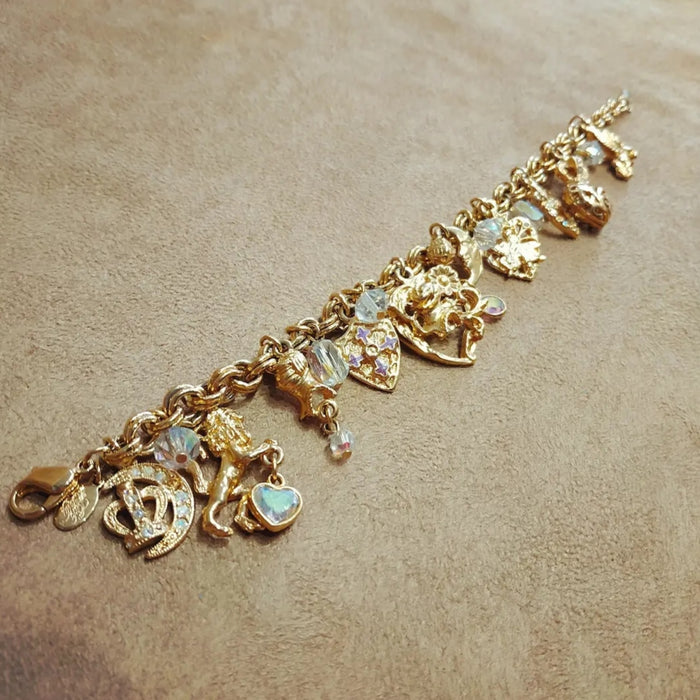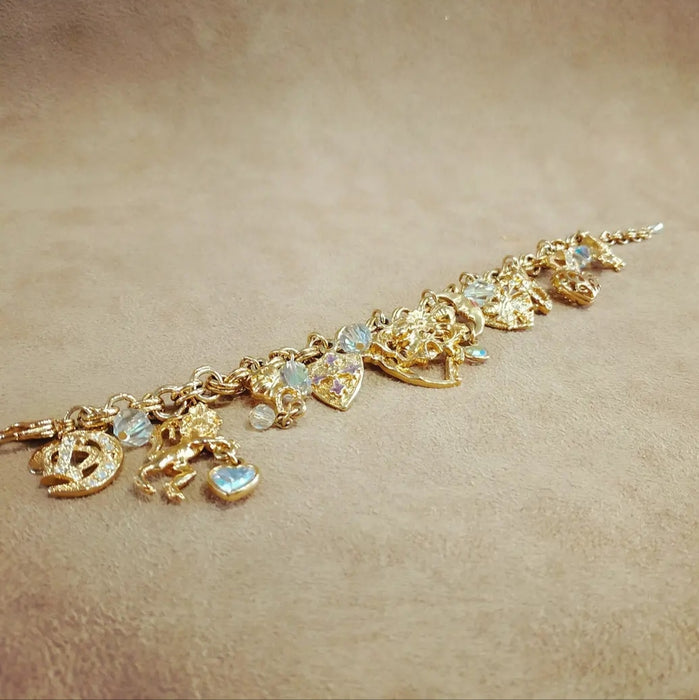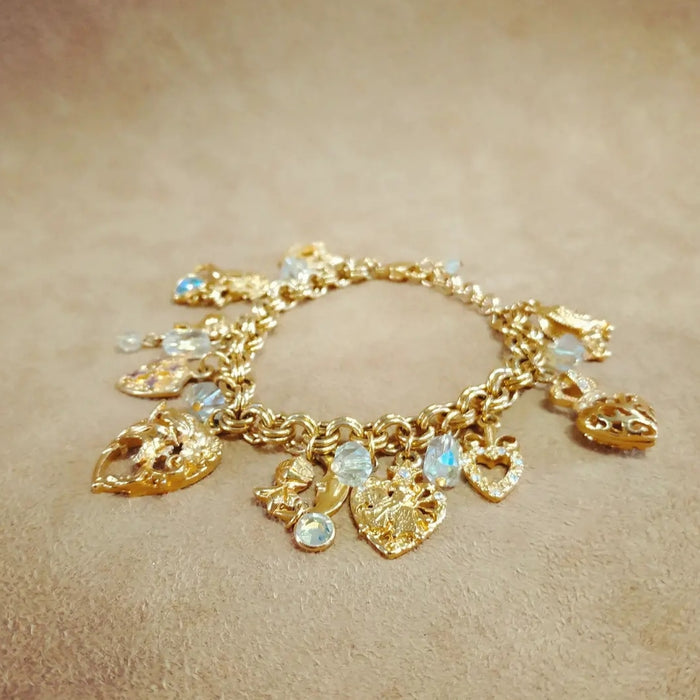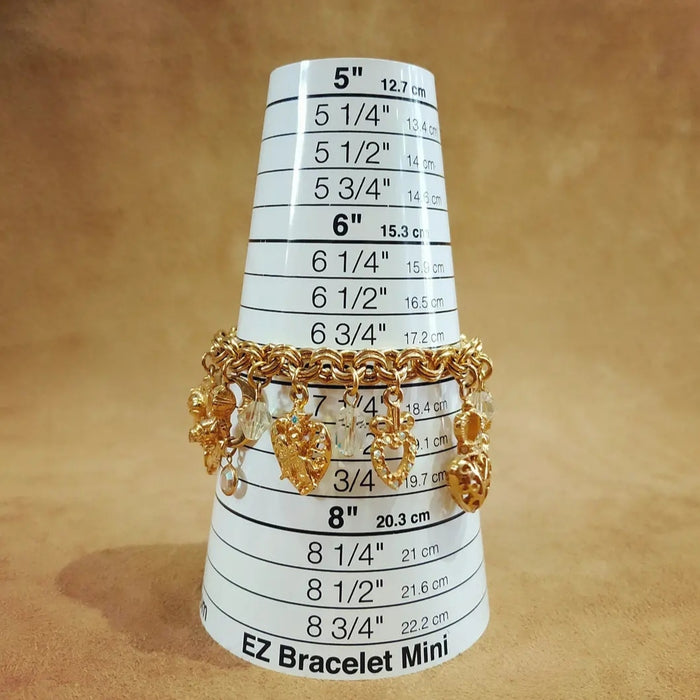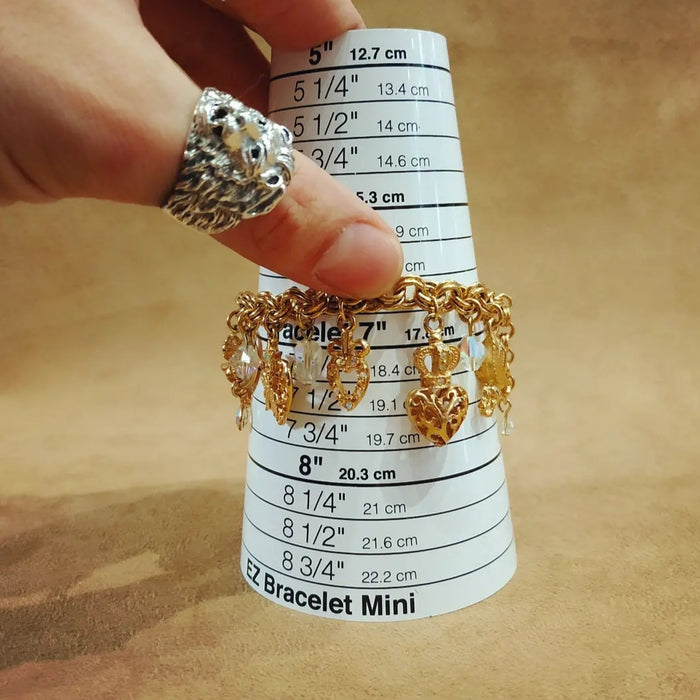 A fun charm bracelet by Kirks Follie. Aurora borealis glass crystals and beads set on gold plated costume metal. With a multitude of different charms including  a knight, shield, butterfly and hearts. 
It measures 6 3/4 inches  around the wrist.
Our shop is in London, Portobello Road, NottingHill. International shipping takes 5 to 7 days.