Pink crystal vintage brooch with triple drop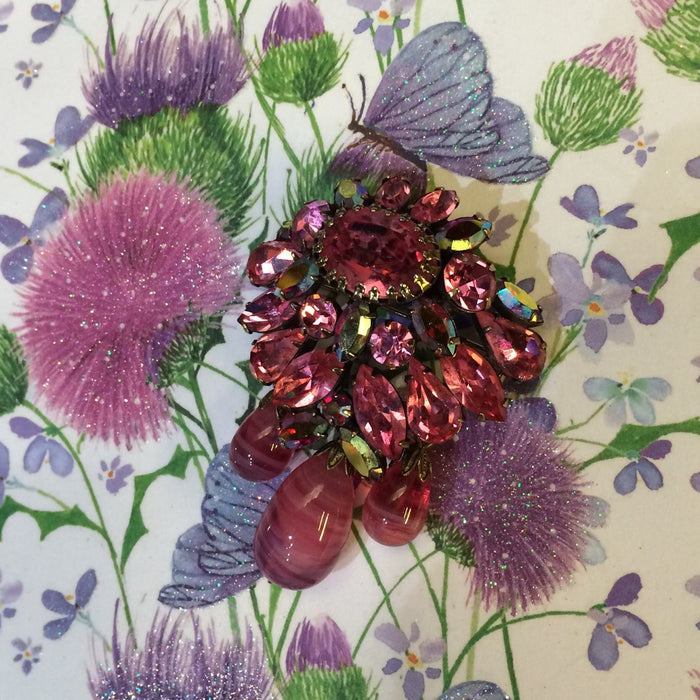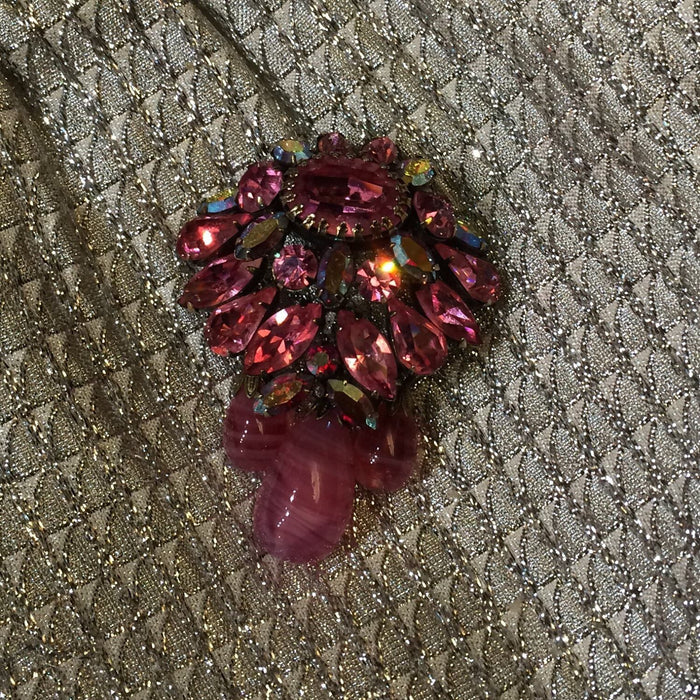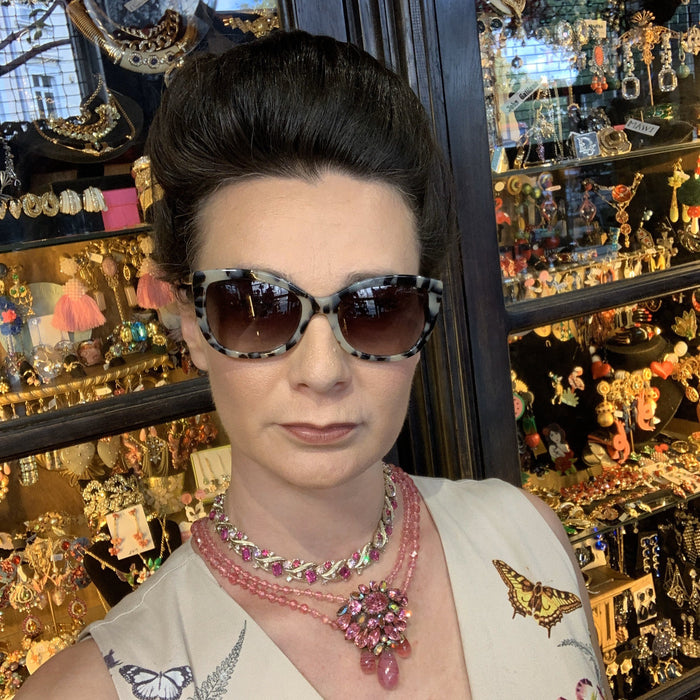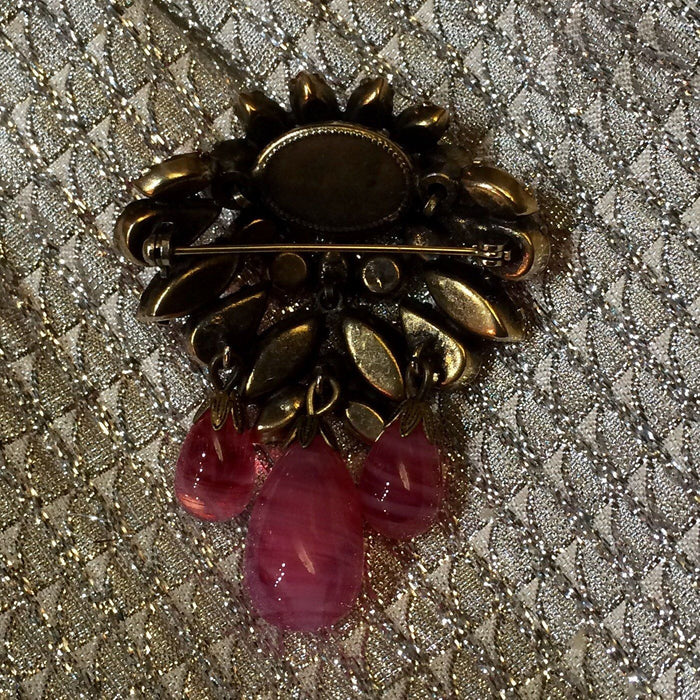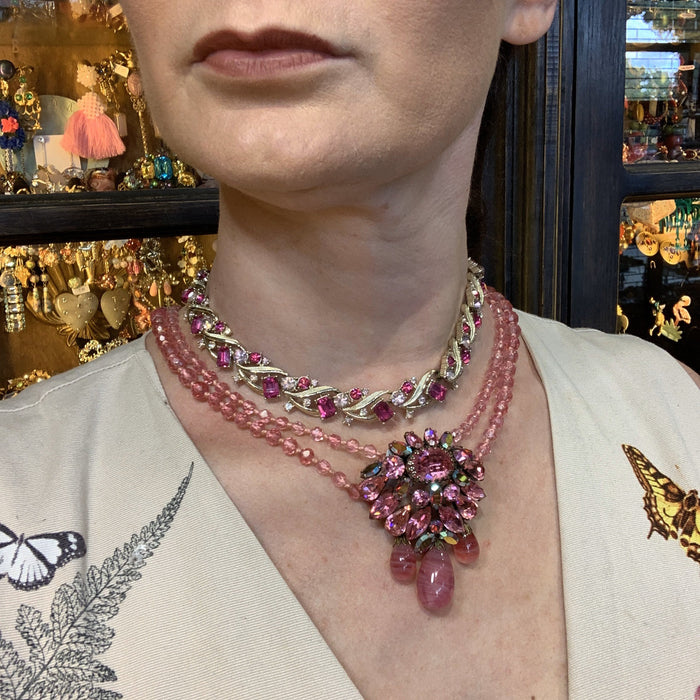 A beautiful sparkly pink crystal brooch with triple beaded drops. We have the same brooch in light blue which is signed Regency but this pink piece is unsigned.
It measures 4.8cm wide by 6.2cm drop.
Our shop is in London, Portobello Road. International shipping takes 5-7 days.