Les Bernard Amber clip on vintage earrings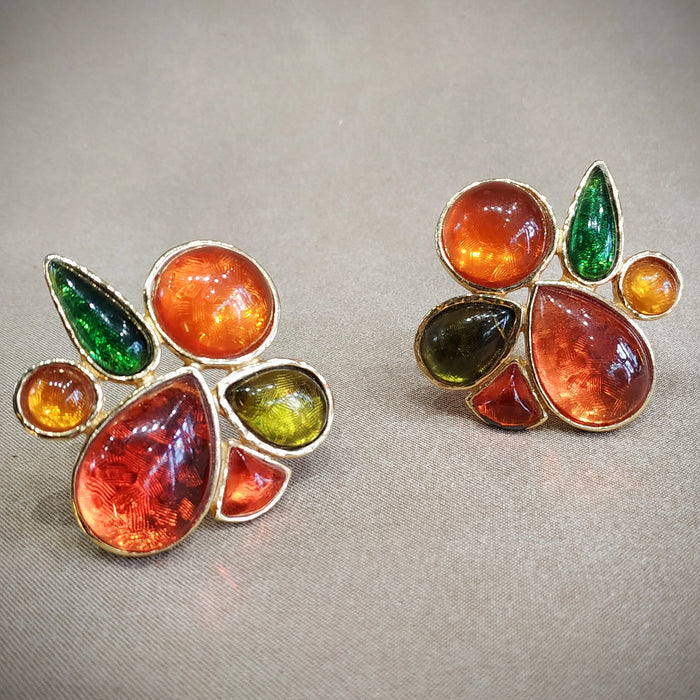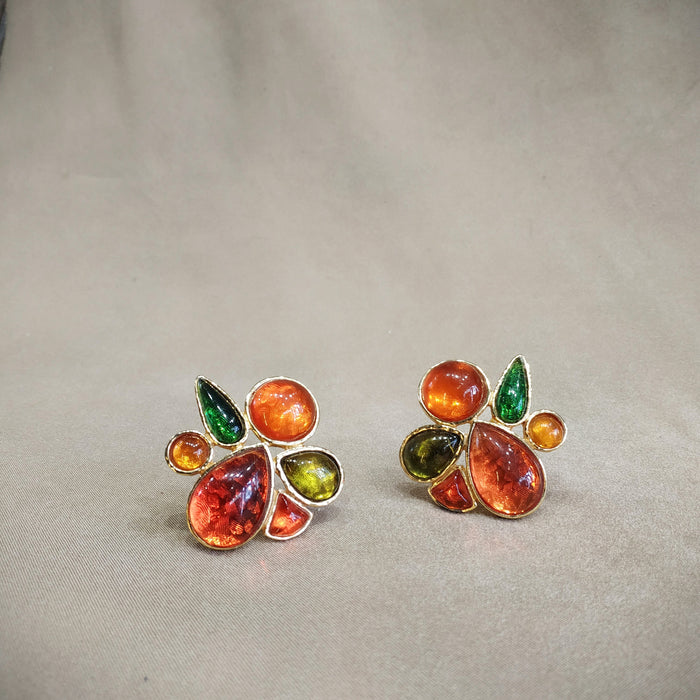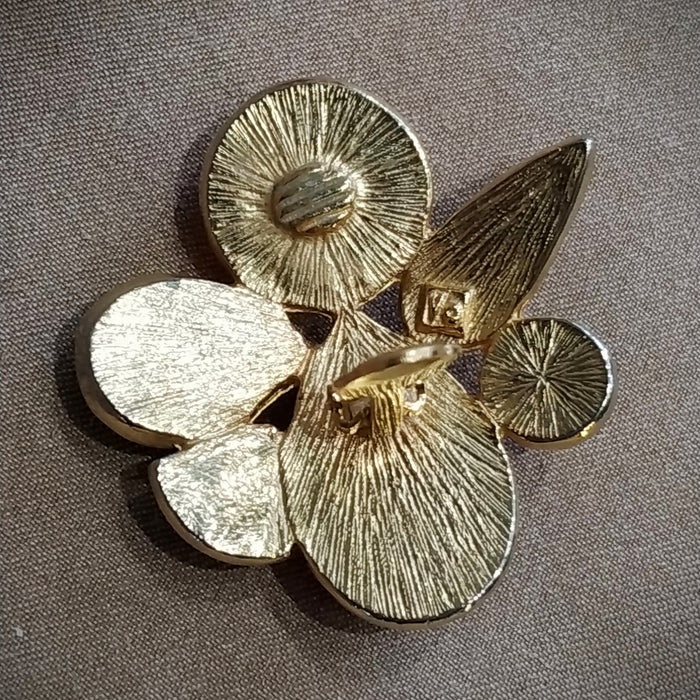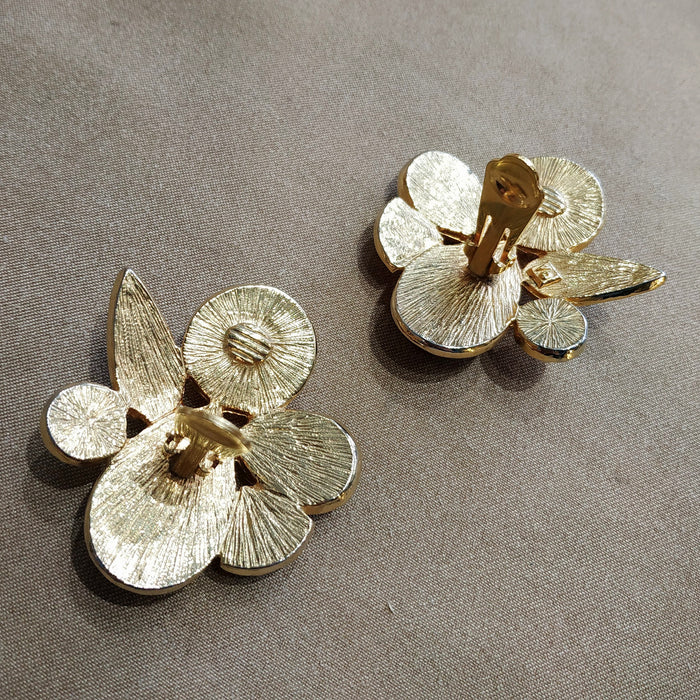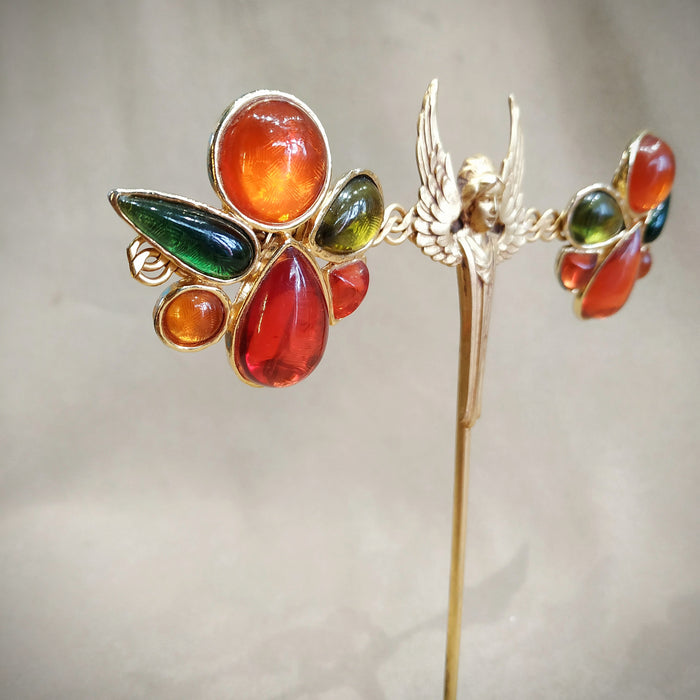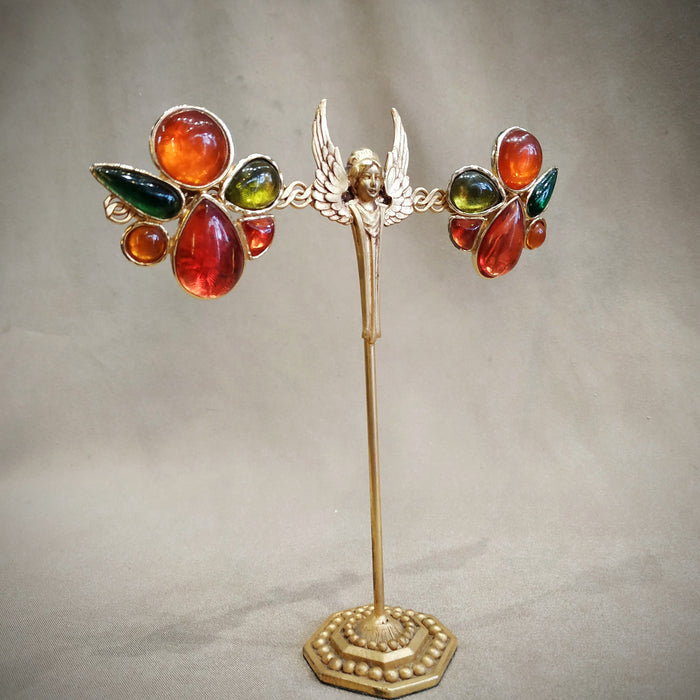 A pair of vivid vintage clip on earrings by Les Bernard, (Lester Joy and Bernard Shapiro). Assorted shaped Red, Orange, Yellow, Green acrylic stones set in gold plated base metal. Emulating amber.
A pair of larger statement earrings but light in weight due to the lighter acrylic stones. 
They measure 4.5cm wide by 4.9cm high
Our shop is in London, Portobello Road, NottingHill. International shipping takes 5 to 7 days.