Mint Green Necklace Statement Feathers gold plated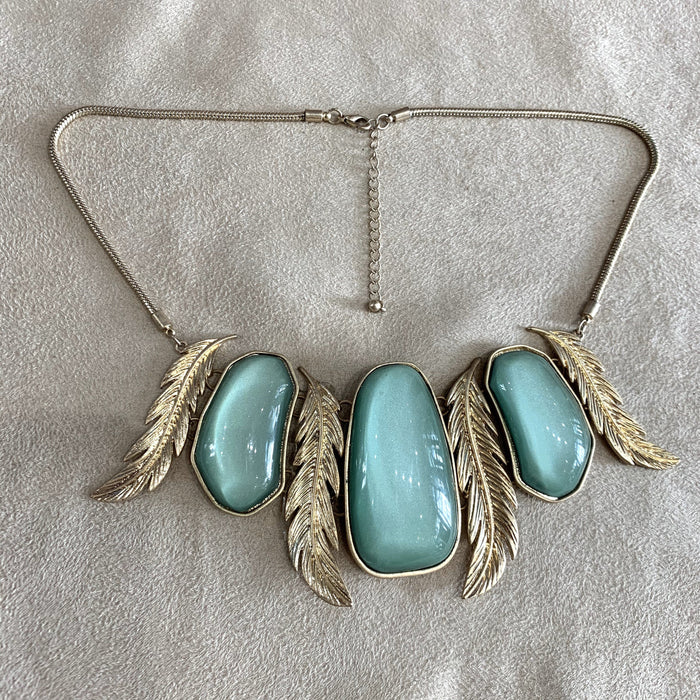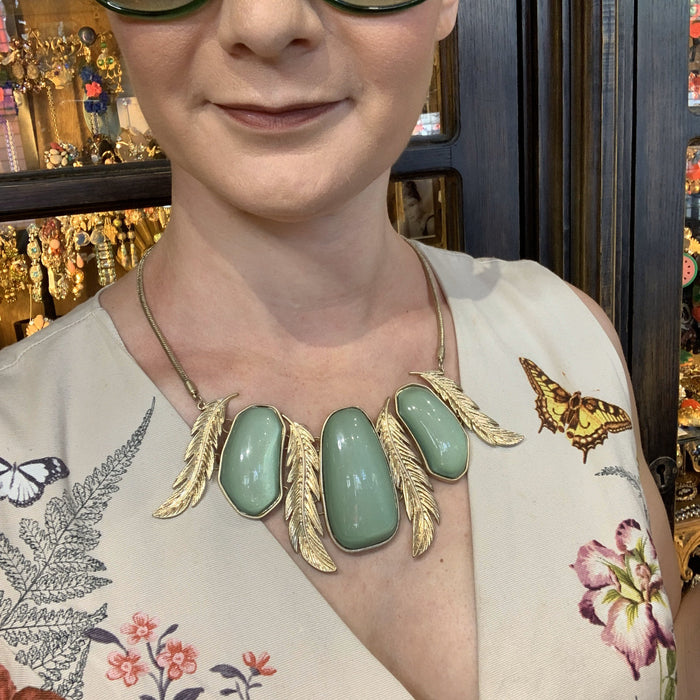 A new statement necklace featuring a feather design with acrylic mint green stones.
It measures 20-22 inches long with adjustable chain and clasp. The centre lapis piece is 8.3cm high by 3.4cm wide. The centre 3 sections and feathers are 19cm wide from the tip of one feather to the other side..
***Offer. Reduced from £39-£29***
Come and visit our shop on the Portobello Road London! Hirst Antiques 59 Pembridge Road, an Aladdin's cave of treasure! International shipping takes 5-7 days.