Rainbow Unicorn Bunny White Rabbit Pendant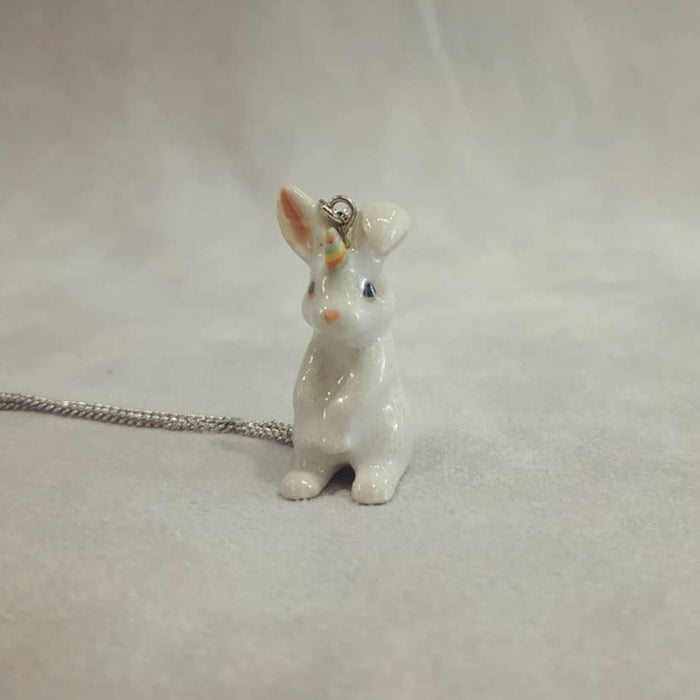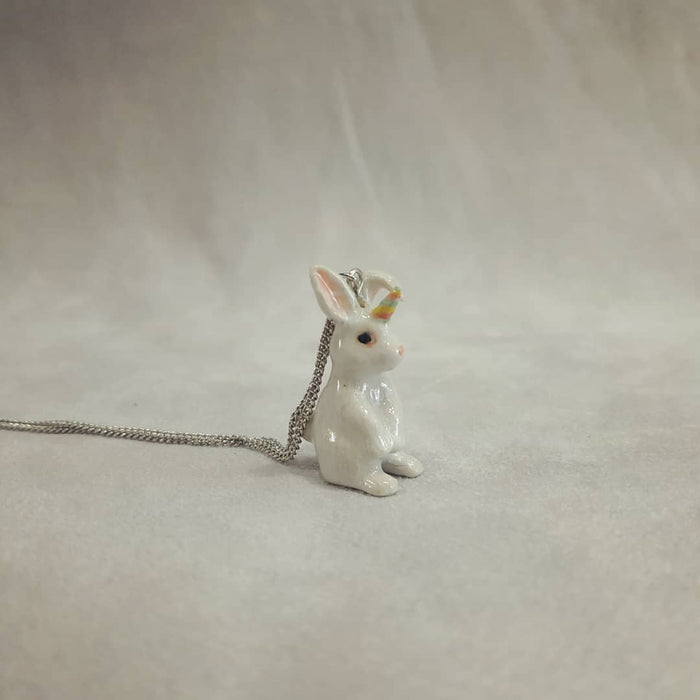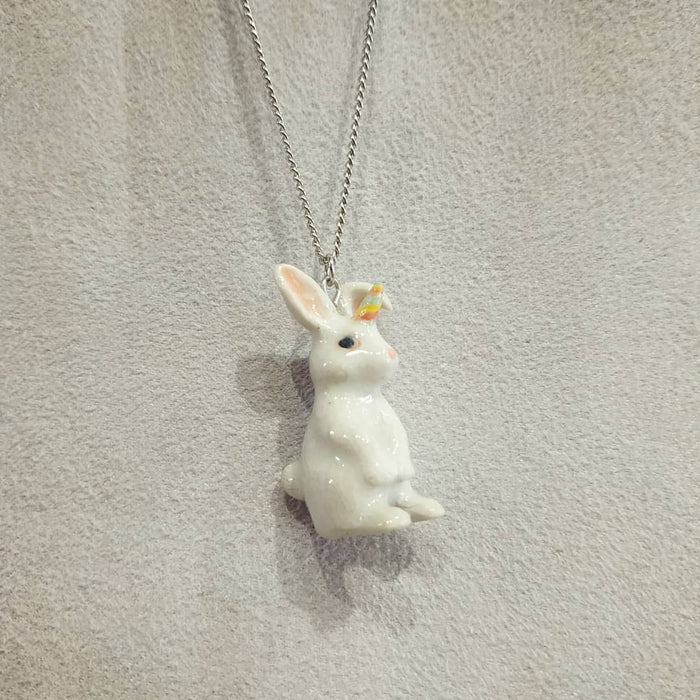 The cute RAINBOW HORN UNICORN BUNNY NECKLACE A mix of magical and cute, the pastel rainbow horned unicorn bunny necklace is on a 18"/22" extendable silver tone metal chain. Handmade in porcelaine, handle with care. 
Dimensions: height - 3.2cm, width - 1.5cm, depth - 1.7cm.

Our shop is in London, Portobello Road. International shipping takes 5-7 days.