Shooting Star silver brooch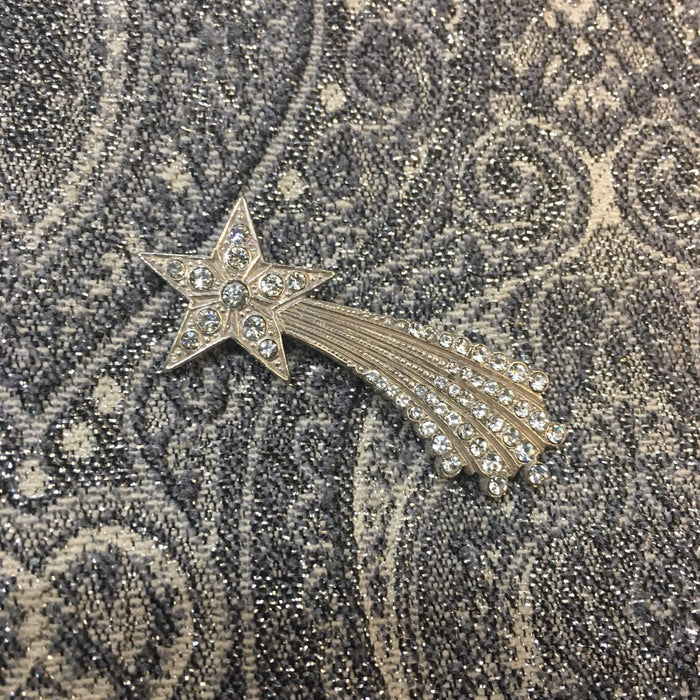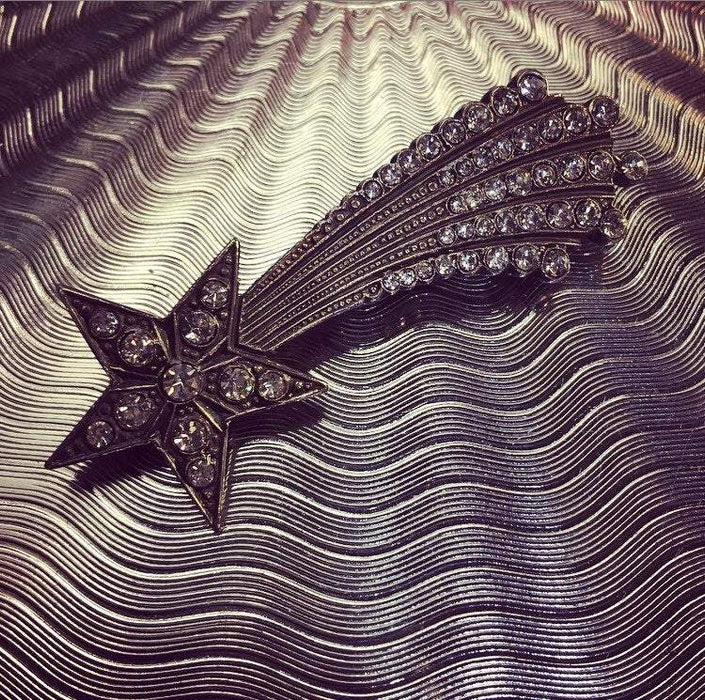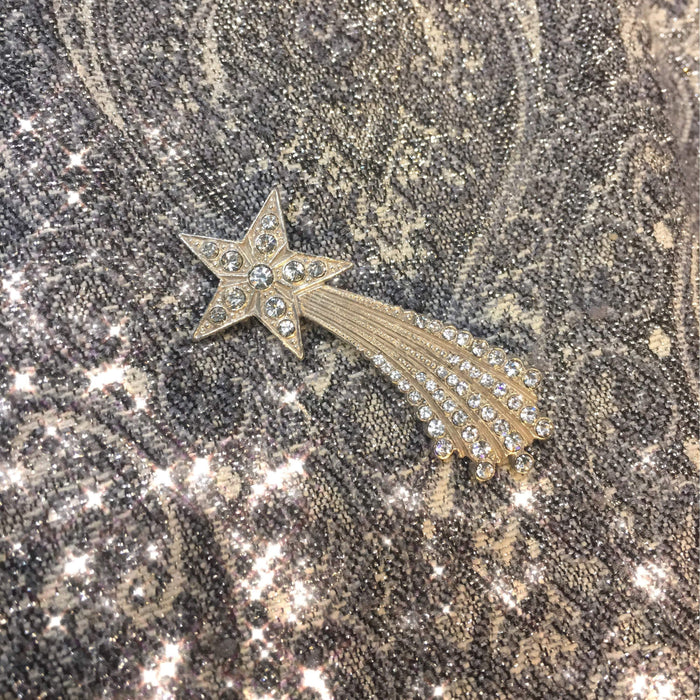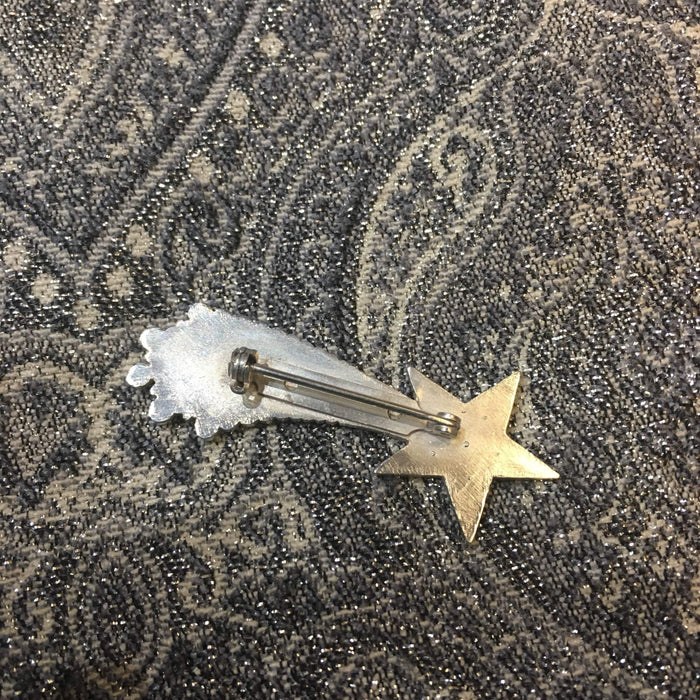 A shooting star brooch in silver plated metal set with sparkling crystals. Newly made using an original Art Deco press told. Matching earrings available.
It measures 4.8cm king by 1.9cm wide at the star.
Our shop is in London, Portobello Road. International shipping takes 5-7 days.