The Queen Solitaire Ring in Sapphire Blue Zircon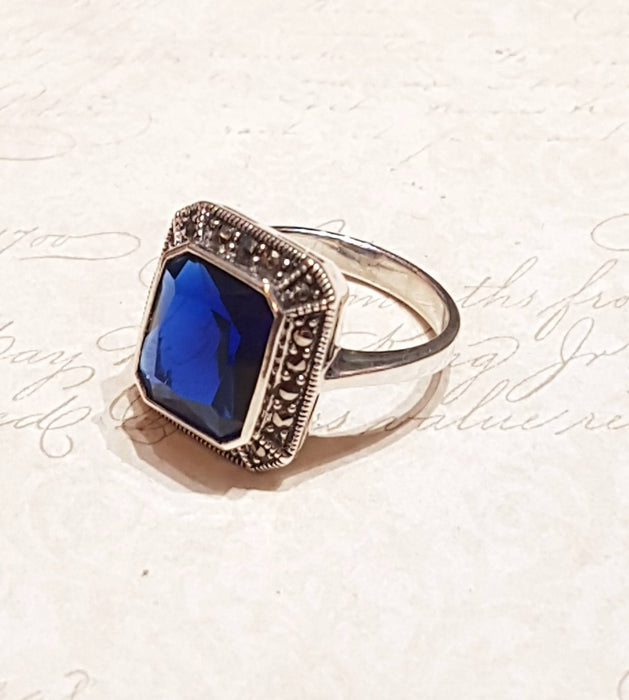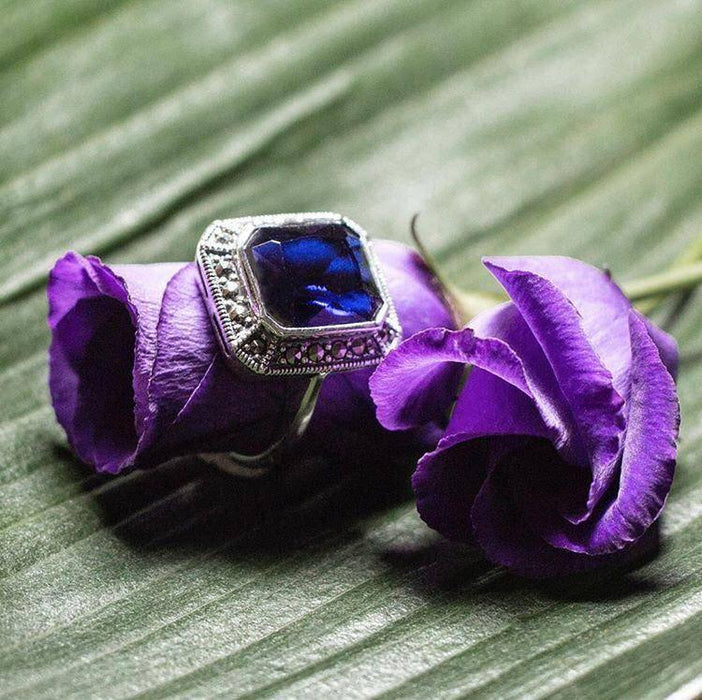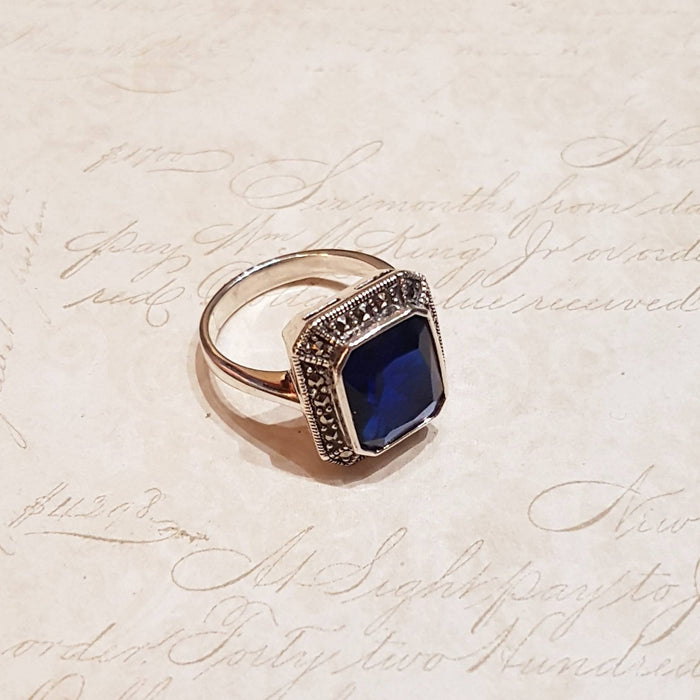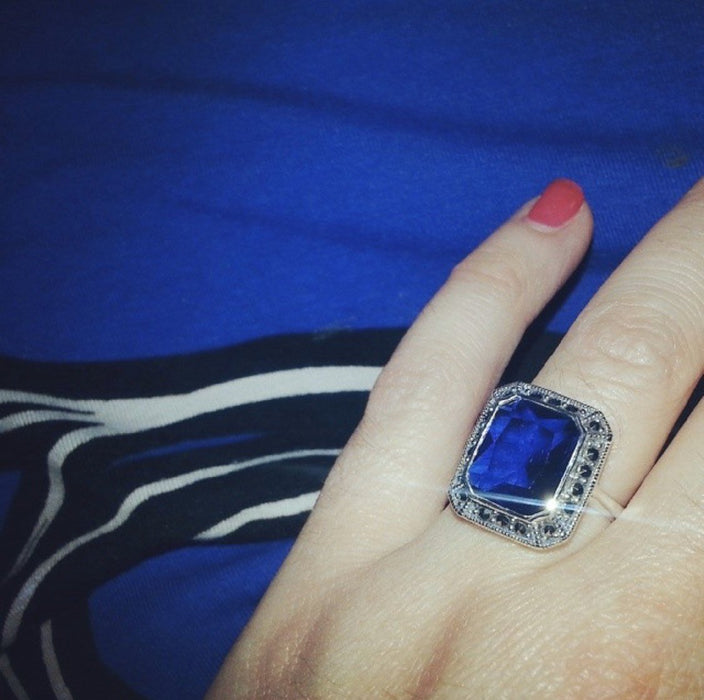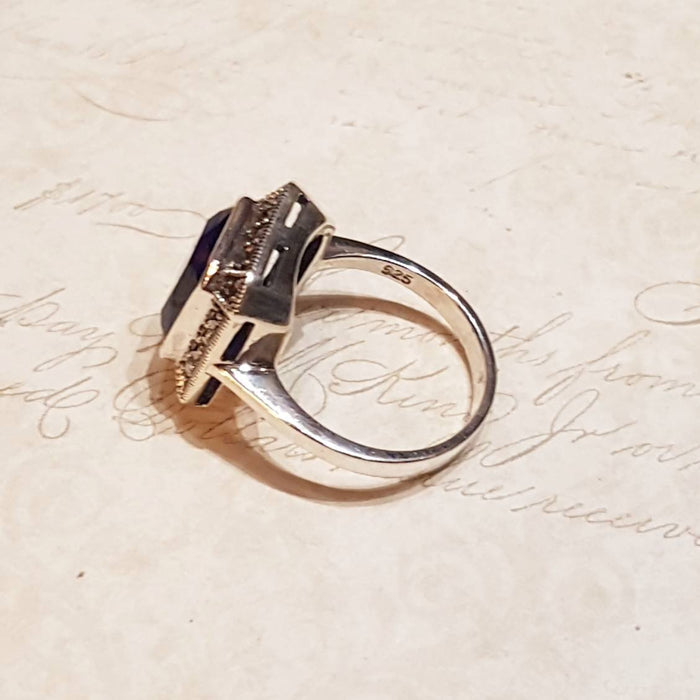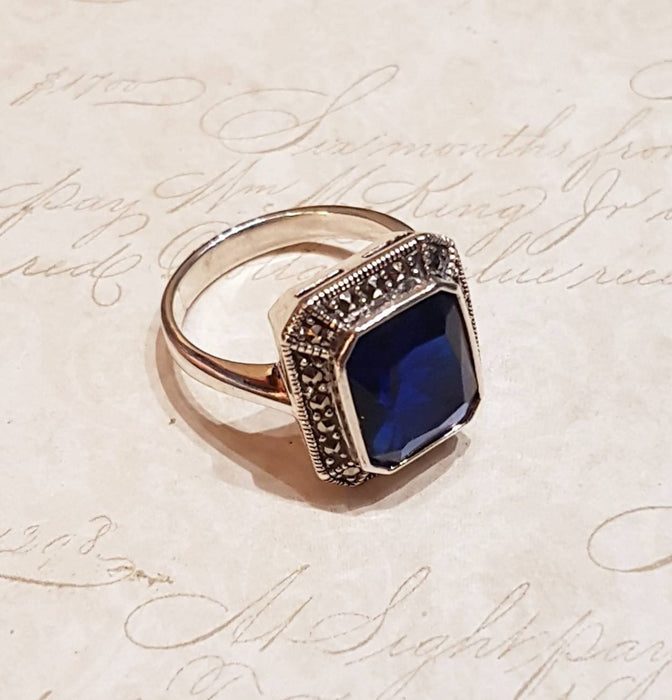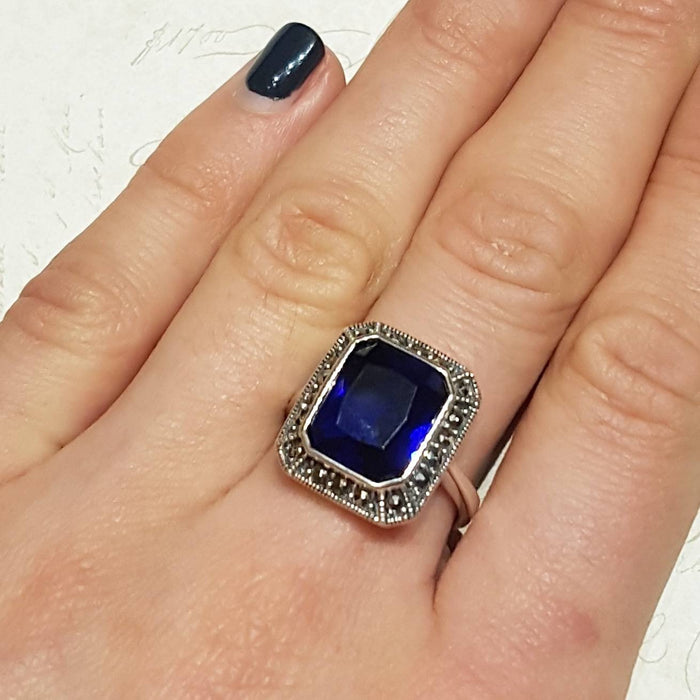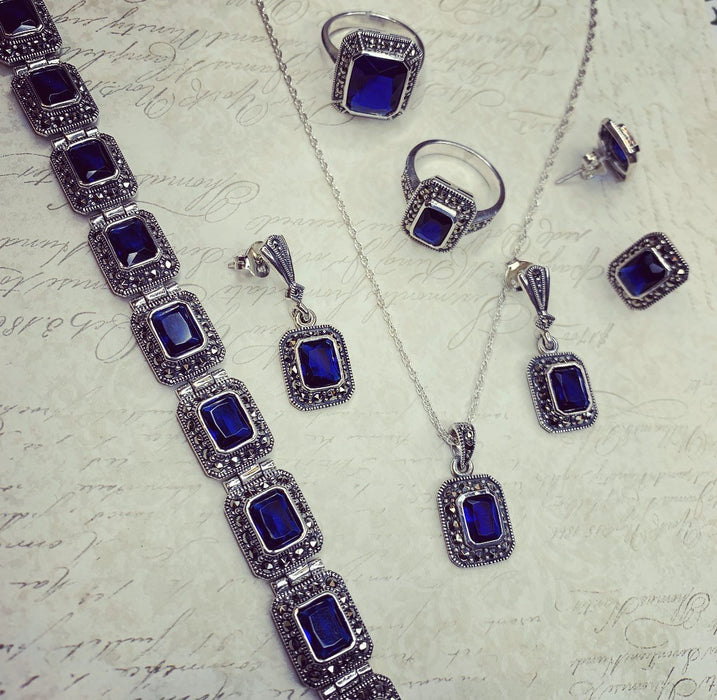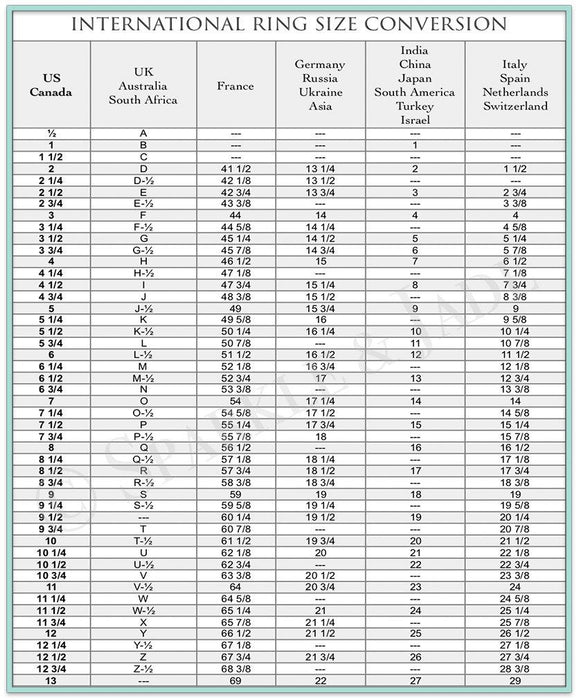 The Queen Ring in sapphire blue cubic zirconia.
A large oblong solitaire blue ring in sapphire colour cubic zirconia set in sterling silver and decorated with sparking Marcasites.
The oblong measures 1.6cm long by 1.5cm wide. Available in sizes m to p.
Our shop is in Portobello Road, London. International shipping takes 5-7 days.