Small Hoop Earrings Vintage Gold Plated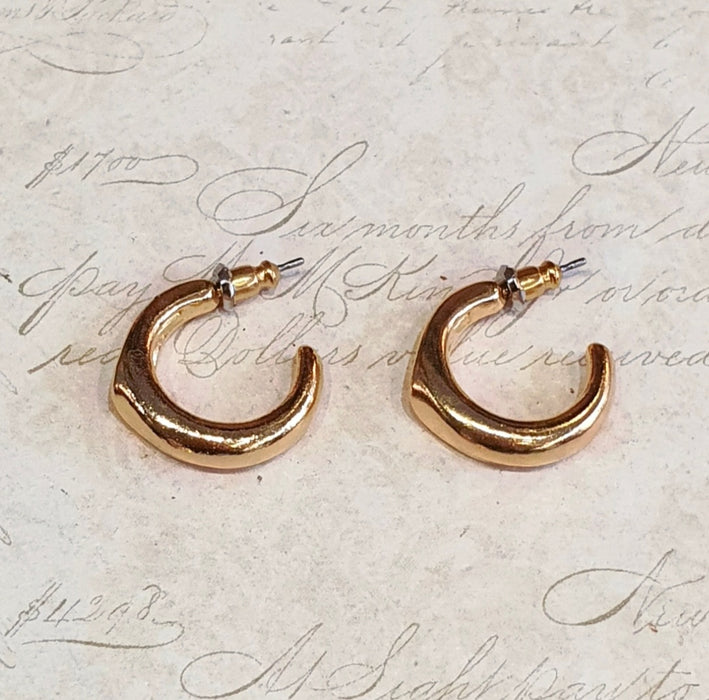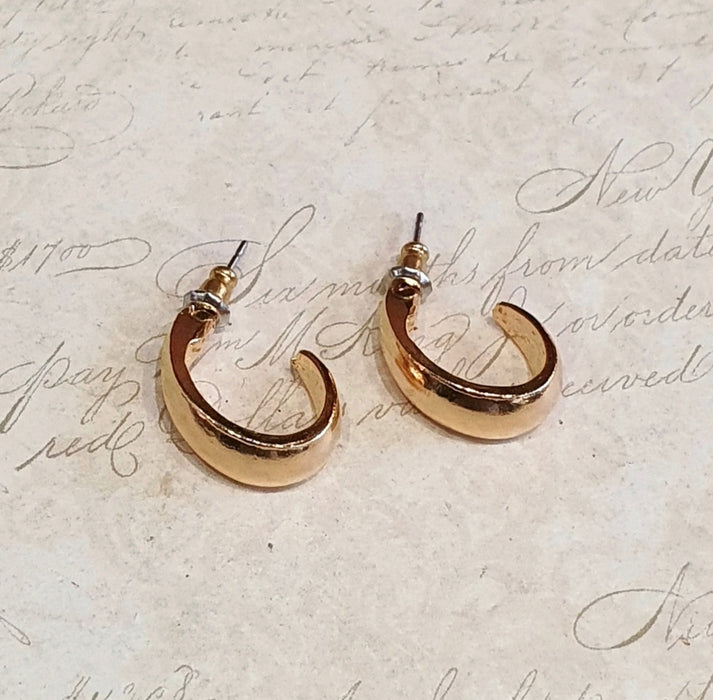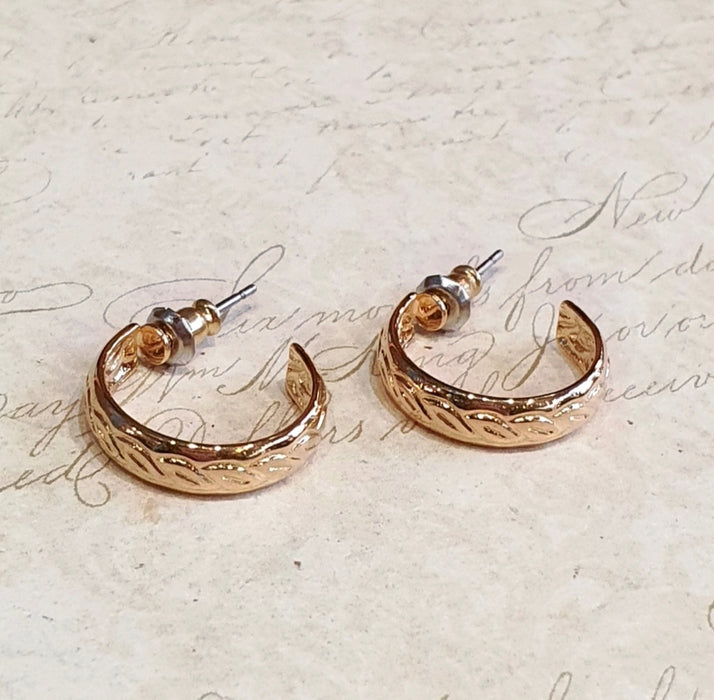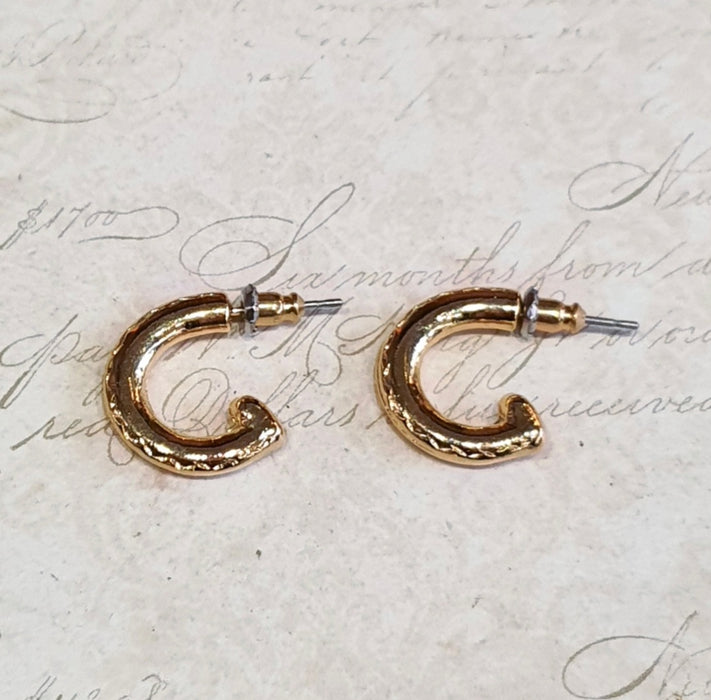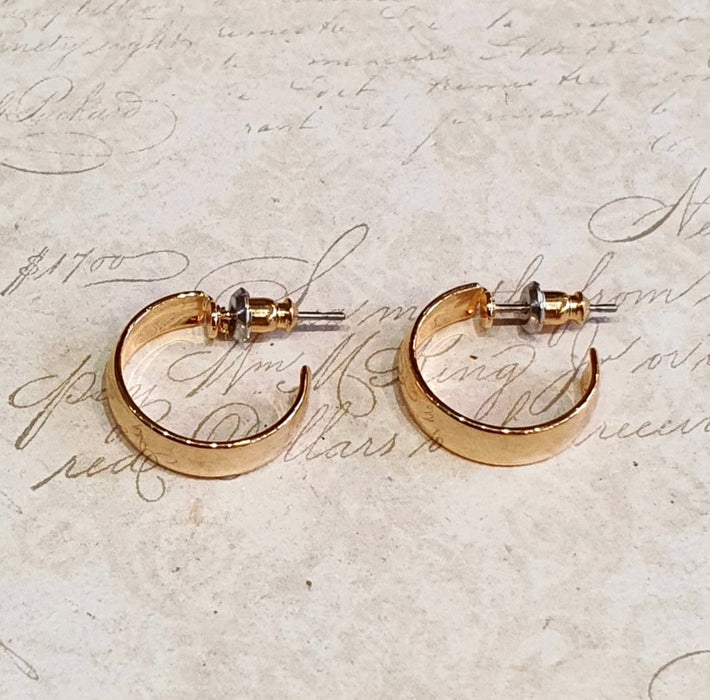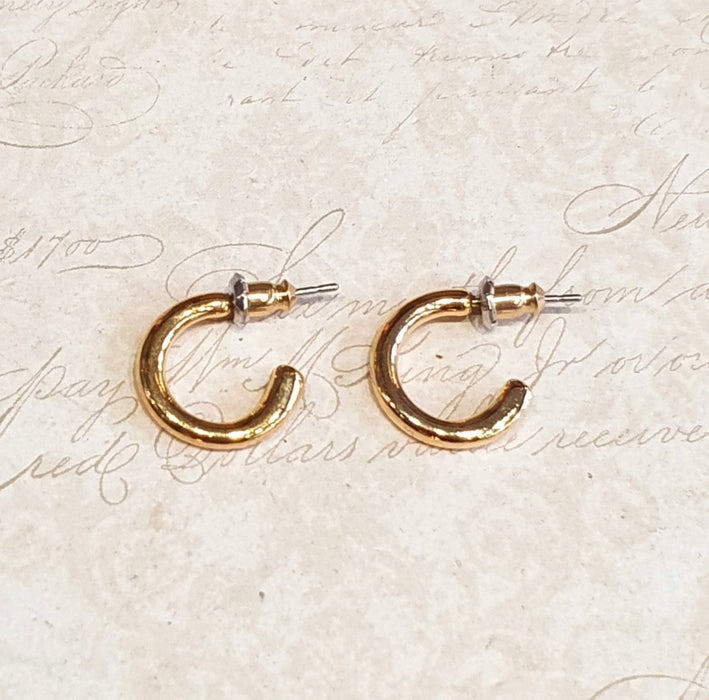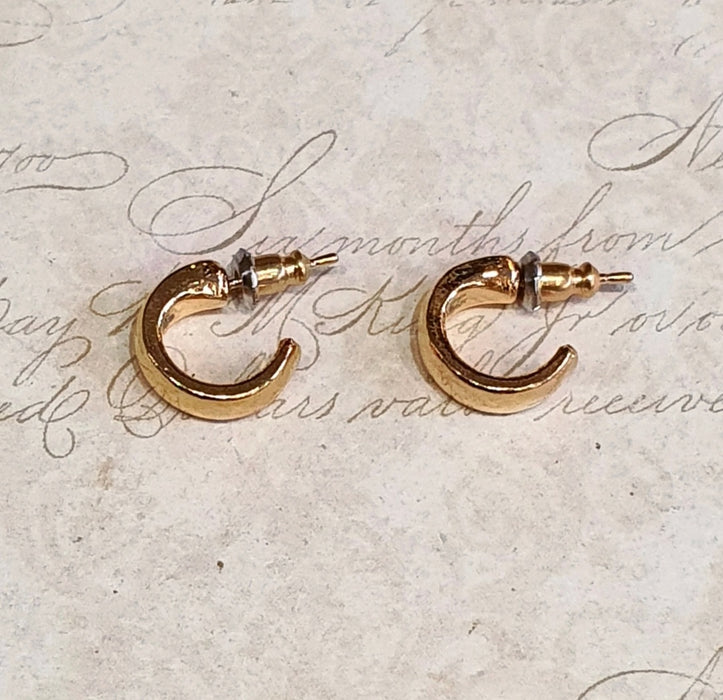 Smaller 18k Gold plated vintage hoop earrings, set on a base metal.
They measure:
1. 2.3 long, 4mm wide
2. 2cm long, 6mm wide 
3. 1.5cm long, 4mm wide 
4. 1.5cm long, 3mm wide 
5. 1.5 cm long, 4mm wide 
6. 1.3cm long, 1.5mm wide 
7. 1cm long, 4cm wide 
See the other hoop listing for the larger sizes. 
Our shop is in London, Portobello Road, Notting Hill. International shipping takes 5 to 7 days.